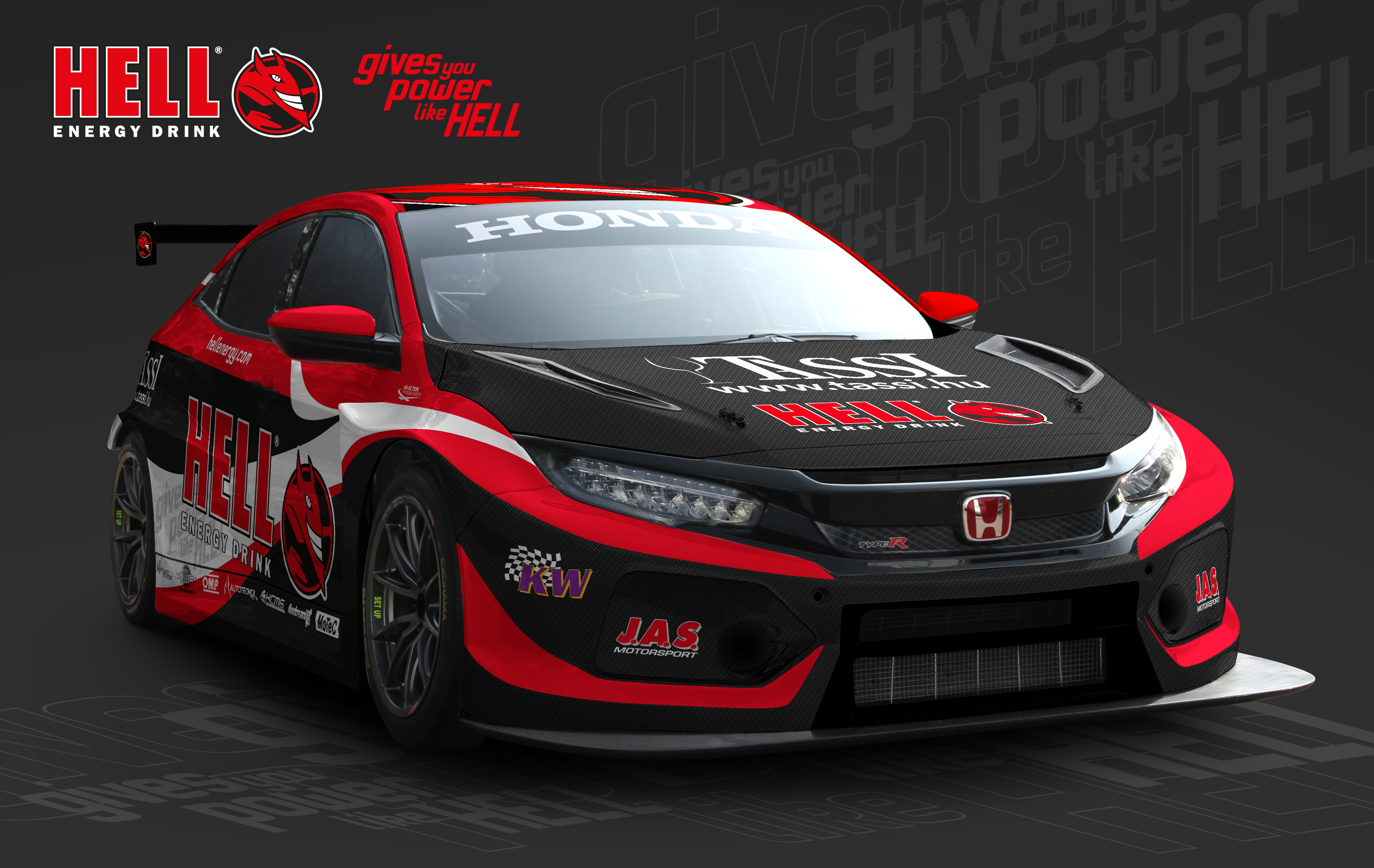 WTCR / 11 April 2018
Attila Tassi to make WTCR debut in Honda Civic Type R TCR
JAS Motorsport Official Test and Development Driver Attila Tassi will make his WTCR - FIA World Touring Car Cup debut at his home event at the Hungaroring later this month.
The 18-year-old Hungarian will drive the latest version of the Honda Civic Type R TCR, built by JAS Motorsport, for the HELL Racing Team on April 28-29.
Tassi has a proven track record in Honda machinery. With support from HELL ENERGY, he contested the TCR International Series in a Civic Type R TCR in 2017 and took the fight for the title down to the final event; finishing the season as championship runner-up.
Tassi will also contest TCR Europe this year with the support of HELL ENERGY and JAS Motorsport, as previously announced. Further details of the team structure will be announced at a later date.
The Hungaroring event is the second of 10 rounds of the all-new WTCR, which caters for cars conforming to TCR technical regulations.
TCR is the fastest-growing form of motorsport in the world with the global WTCR joined by continental and domestic series across the planet and over 800 eligible race cars in existence.
Attila Tassi said: "I'm incredibly excited to announce that I will race at the Hungaroring WTCR event with HELL Racing Team. It's the result of a lot of hard work behind the scenes by a lot of people and I'm thrilled that this has all come together. To race in front of my home crowd in an FIA World Cup event is a dream come true. The level of competition will be higher than anything I'e experienced in my racing career, but I'm not going there to make up the numbers and will instead push for the absolute best result I can possibly achieve. I can't wait."