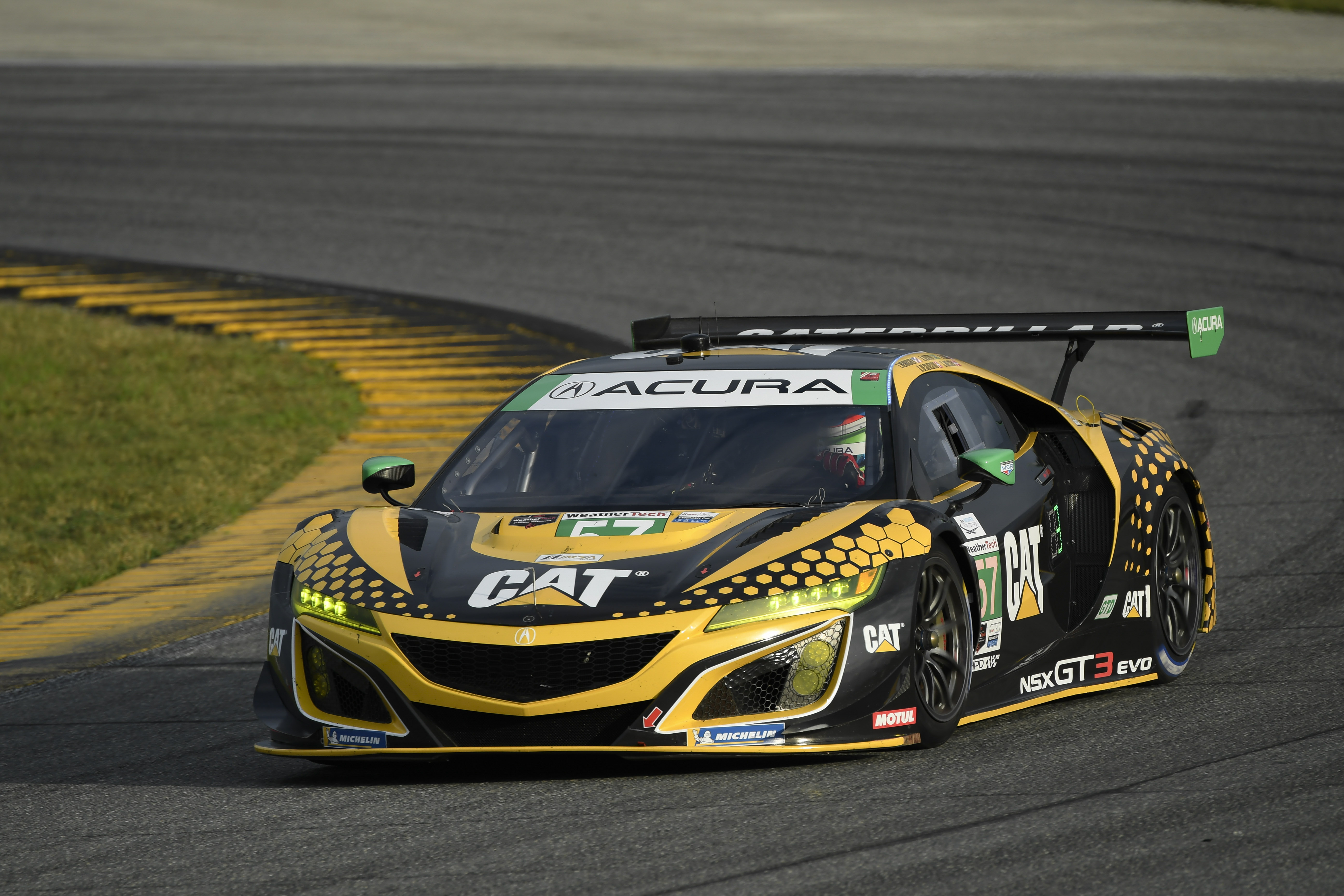 GT3 / 08 January 2019
NSX GT3 Evo tops qualifying at the Roar before the 24
The NSX GT3 Evo made an excellent start to the international motor racing season as track activity got underway at IMSA's official 'Roar before the 24' test at Daytona International Speedway.
Meyer Shank Racing driver Bia Figueiredo set the pace in the GTD class in the qualifying session, which has no bearing on grid positions for the Daytona 24 Hours, but does give the fastest crews the chance to choose the best pit box positions for the US endurance classic.
The Brazilian shares her NSX GT3 Evo with 2018 series runner-up Katherine Legge, Simona de Silvestro and two-time IMSA GTD champion Christina Nielsen, and all four drivers ran competitively throughout the various sessions across the three days in Florida.
The sister MSR entry was third-fastest in qualifying thanks to the time set by full-season driver Trent Hindman, who shares with Mario Farnbacher – a race winner in the NSX GT3 in IMSA in 2018 –, Justin Marks and AJ Allmendinger at Daytona.
All eight drivers produced consistent front-running pace with both cars in the top five in most of the sessions and sitting one-two on the timesheets in the fourth test.
Each car competes in the IMSA Weathertech Sports Car Championship as part of the NSX GT3 Customer Racing Programme; a global collaborative project with JAS Motorsport responsible for assembly of all cars.
Honda Performance Development (HPD) and M-TEC handle sales and technical support in North America and Japan respectively, with JAS responsible for these areas across the rest of the world.
The Roar also featured a multi-day test for the supporting IMSA Michelin Pilot Challenge, which featured four JAS-built Honda Civic Type R TCRs ahead of its own season-opening event at the speedway.
Tom O'Gorman set the pace on day one for LA Honda World and, after not taking part in the second day's sessions, ended the test third fastest overall.
Brian Henderson and Ryan Eversley were fourth and fifth for Atlanta Speedwerks and HART respectively with Colin Mullan eighth in the second LA Honda World Racing.
Stefano Fini, NSX GT3 Project Leader, JAS Motorsport, said: "It's tremendous to see the NSX GT3 Evo begin its competitive life in this way. Meyer Shank Racing are a fantastic team who have spent two years racing in IMSA with the original car, and are now continuing to look extremely strong in the series. Of course, this is only a test, so we can never be 100 per cent sure of everybody's true pace, but it's certainly an encouraging start. After coming so close to winning the IMSA GTD Drivers', Teams' and Manufacturers' titles last year, we would certainly expect to see the NSX GT3 Evo competing at the front both in this series and in many other championships across the world."