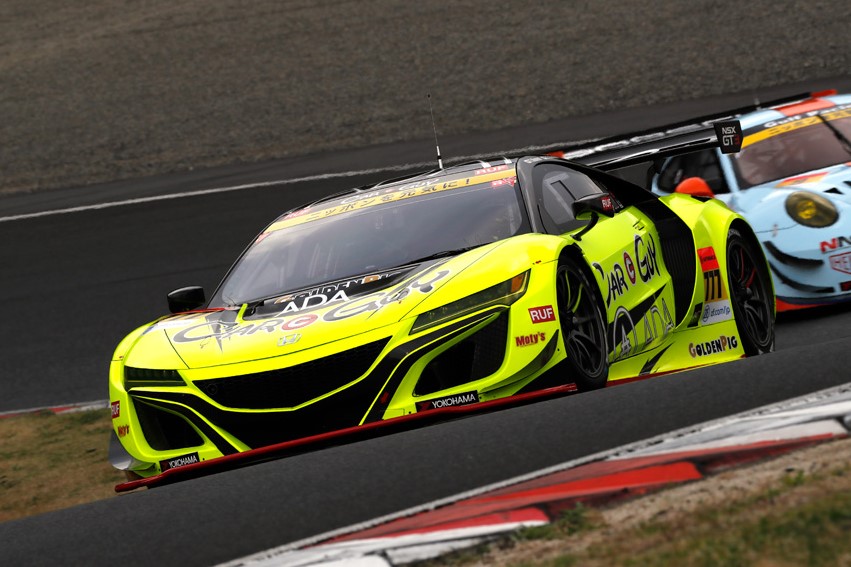 GT3 / 09 April 2018
NSX GT3 makes Super GT debut
The Honda NSX GT3 made its Super GT debut at Okayama, Japan on Sunday to add yet another new frontier to the list of series the car has contested in 2018.
Two examples of the supercar, which is built by JAS Motorsport as part of Honda's NSX GT3 Customer Racing Programme, were entered at Okayama in the hotly-contested GT300 class, which caters for GT3 machinery.
Naoki Yokomizo qualified CarGuy Racing's entry 11th for the season-opener and he and team owner Takeshi Kimura finished 15th.
Fellow NSX GT3 team Drago Corse qualified 16th with its pairing of former Super GT champion Ryo Michigami and Hiroki Otsu, who had one week previously given the Honda Civic Type R TCR its first global victory at the Suzuka Super Taikyu season-opener.
Unfortunately for the pair, who had made strong early progress, their race was ended at two-thirds distance when front-end damage, caused by contact with another car, proved unrepairable.
Stefano Fini, JAS Motorsport Project Leader, said: "It's great to see the NSX GT3 enter a new championship even if Okayama proved a challenging race for both CarGuy Racing and Drago Corse. I'm sure that, given time, both teams can start fighting for positions much higher up the order."