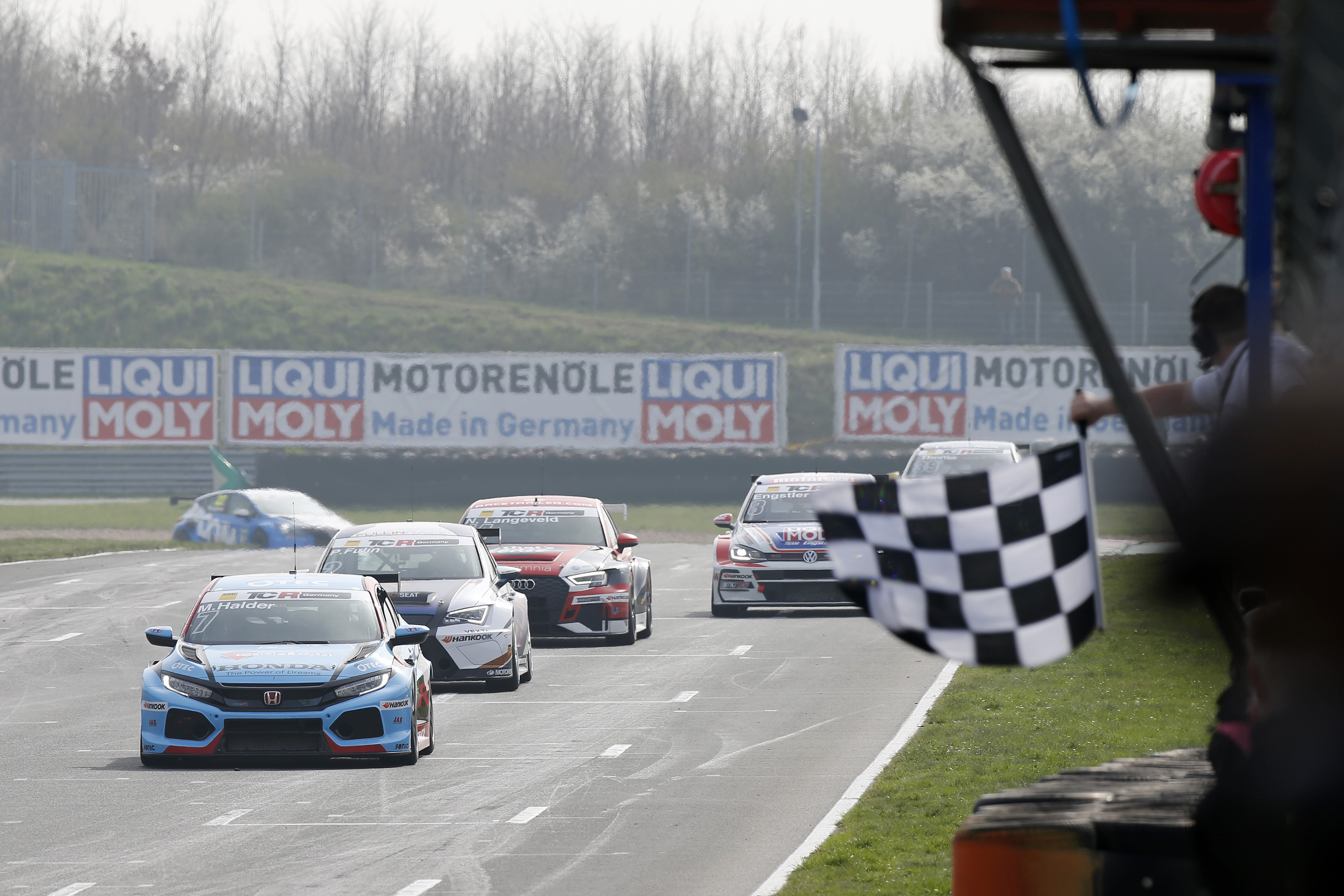 TCR / 15 April 2018
First European win for new Honda Civic Type R TCR
Mike Halder marked his switch to Honda with victory at the season-opening round of TCR Germany at Oschersleben on Sunday.

Starting from 10th place on the partially-reversed Race-Two grid, the young German carved his way through to the front of the field in his Honda Civic Type R TCR, which is entered by the Fugel Sport-run Honda Team ADAC Sachsen.

An impressive last-lap manoeuvre put him into a lead he would not lose, completing a superb recovery after pole position and fastest lap could not prevent a non-finish on Saturday.

His team-mate Dominik Fugel qualified strongly in fourth, but he was wiped out early in Race One - for which his assailant was penalised 30 seconds. Sadly, the damage to the JAS Motorsport-built Civic Type R TCR was too severe to be repaired for Sunday.

Dominik's brother Marcel, who races a 2017 Civic Type R TCR for the same team - but entered by Profi-Car Team Halder - ran strongly in the Junior Trophy rankings in Race One before a puncture forced his retirement.

He was an innocent victim in a multi-car pile-up on the opening lap of Race Two, meaning a double retirement.

Mads Fischer, JAS Motorsport TCR Project Leader, said: "Two weeks ago, the new Honda Civic Type R TCR took its first win in Japan, and now it is also a winner in a very competitive series in Europe as well, so it has been victorious on two continents. Mike Halder drove extremely well to bounce back from his misfortune on Saturday and he and Honda Team ADAC Sachsen deserve this win because they've been the fastest team all weekend. It's a shame to see what happened to the Fugel brothers on-track, but I'm sure they'll both recover strongly next time at Most."