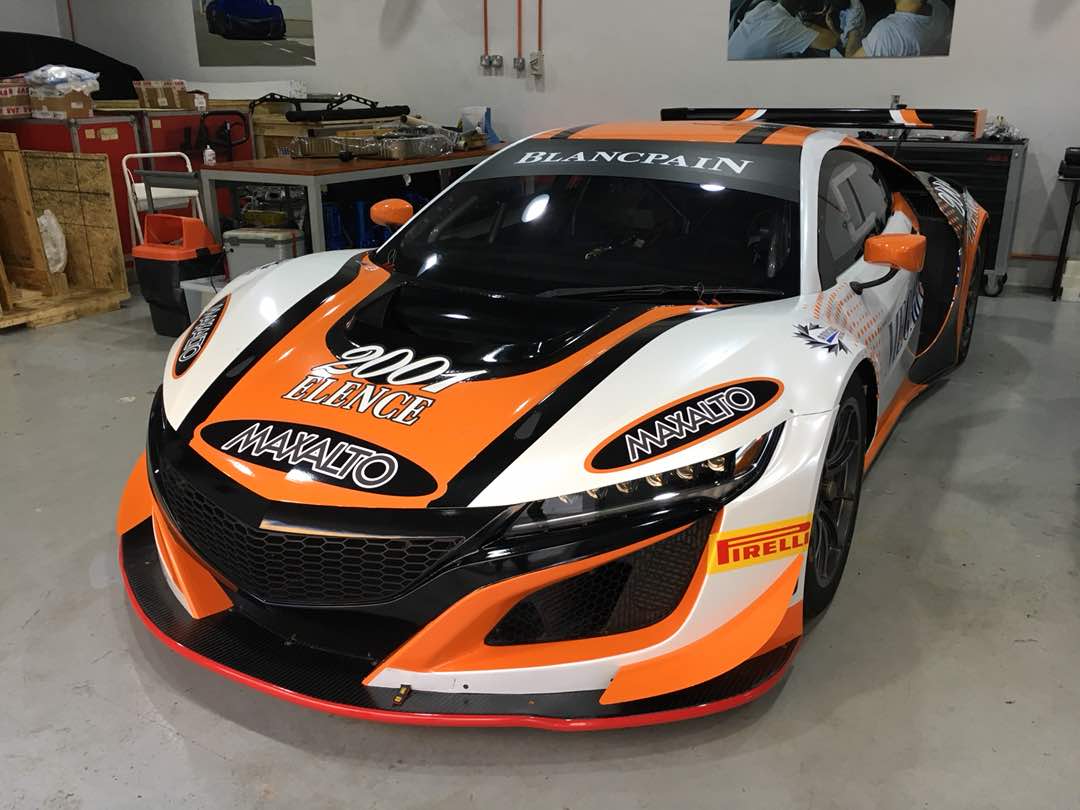 GT3 / 11 April 2018
NSX GT3 confirmed for Blancpain GT Series Asia
The Honda NSX GT3 will make its Blancpain GT Series Asia debut this year with experienced team Arrows Racing.
An example of the JAS Motorsport-built car will be raced by experienced GT drivers Philip Ma and Jacky Yeung, starting with the season-opening event at Sepang International Circuit, Malaysia, this weekend.
Arrows will contest the Am category as they aim to add to their long list of championship successes; the most recent coming in the Pro-Am division of the Carrera Cup Asia last year.
The team, which was founded in 1995 and has been a loyal supporter of Asian motorsport ever since, will also contest the Suzuka and Fuji races in Japan, at which Danny Chu will partner Ma in the Am class.
This is the eighth confirmed campaign for the NSX GT3 Customer Racing Programme. Four Examples of the car are already racing in North America in the IMSA Weather Tech Sports Car Championship, two in Super GT in Japan and one in Germany's ADAC GT Masters series.
Alan Chin, Team Principal, said: "I am very happy to confirm a programme in the Blancpain GT Asia Series with the Honda NSX GT3. Philip Ma has a long-term association with JAS Motorsport dating back more than 15 years and the quality of the cars and support they provide is of an extremely high standard. He tested the NSX GT3 at Sepang and immediately felt comfortable behind the wheel and confident to push. Although we will not contest the full season, we will be aiming to win the Am class at Sepang, Suzuka and Fuji."
Alessandro Mariani, JAS Motorsport CEO, said: "I am delighted that the NSX GT3 will race in the Blancpain GT Asia Series. Asia is a market in which JAS Motorsport-built touring cars have had a lot of success and now we hope to achieve something similar with the NSX, which is assembled at our headquarters as part of the NSX GT3 Customer Racing Programme. Philip Ma was JAS's very first Asian customer when be purchased a Honda Civic EP3 SuperProduction in 2002, so it's extremely fitting that he has now made the first purchase of the NSX GT3 to race on the Asian mainland. We will support Philip and Arrows Racing from the JAS Motorsport Asia base at Sepang."