ALESSANDRO MARIANI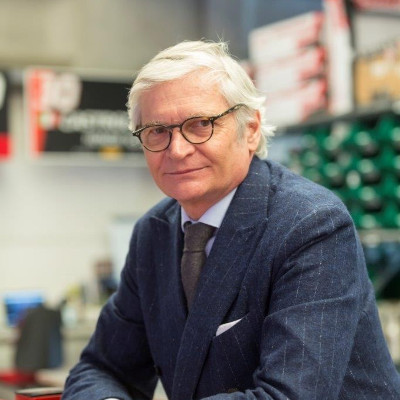 Alessandro Mariani is C.E.O., Team Principal and Shareholder of J.A.S. Motorsport. Milanese but born in Rome in 1955, he has been graduated in Mechanical Engineering at Polytechnic Vehicle Department of Milan. He always worked in automotive industry starting from The Development Department of Alfa Romeo where he arrived to be project leader of the Alfa 164 after an experience in the Safety Department.
In 1986 he started his racing activity winning the Formula 3000 Championship with Ivan Capelli.
At the end of 1988 he left Alfa Romeo for joining the Scuderia Italia Dallara in formula Formula 1, achieving a place on the podium twice. In 1994 he has been moved to Minardi team following the agreement with Scuderia Italia.
In 1995 he has been called by Alfa Corse for the DTM program and in the following season Alfa Corse appointed him to create J.A.S., a new team created to support the 1996 ITC Championship.
Alessandro's hobbies are, of course besides any type of cars and driving, skiing, cycling, watches, reading and his three dachshunds "Otta, Lola and Mini».