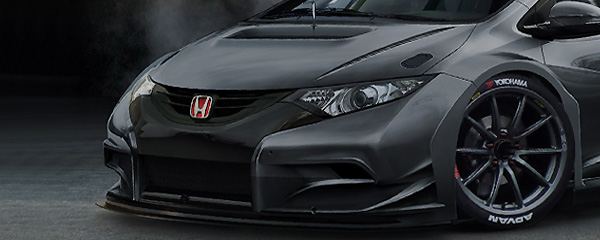 Rally / 18 March 2008
10 YEARS PARTNERSHIP BETWEEN J.A.S. MOTORSPORT & HONDA
10 YEARS PARTNERSHIP BETWEEN J.A.S. MOTORSPORT & HONDA
After a very successful season, another target has been reached by J.A.S. Motorsport: exactly in this period indeed, it celebrates the 10th anniversary of its loyal partnership with Honda.
Many goals have been achieved in these 10 years as well as many races have been won:
-)
23 wins in super touring with 20 pole positions
-)
6 wins in WTCC Independent trophy with 4 poles
-)
Support to Honda in establishing 19 FIA World
records with the Honda Accord i-Ctdi
-)
5 class victory in the IRC with the Civic Type-R
-)
2 class victory in the WRC with the Civic Type-R
During these 10 Years, many top drivers have raced the J.A.S. cars :
-) Gabriele Tarquini-) Tom Kristensen-) Peter Kox-) Nicola Larini-) Roberto Colciago-) Anthony Davidson-) Fabrizio Giovanardi-) James Thompson-) Ryan Sharp


This last season, JAS embarked on a new path: the one of rally, achieving 7 class victories on 9 rallies disputed with his drivers
Luca Betti and Dani Sol?.


?
I am very happy to celebrate the first 10 years of collaboration between JAS Motorsport and Honda
?, says
William De Braekeleer
, Motorsport Manager at Honda Motor Europe. ?
10 years in racing is quite a long period, and needless to say that this one is full of successes and good memories; but more importantly, this long term partnership demonstrates a strong mutual trust from which our customers in racing can only benefit. We are therefore looking forward to the next 10 years !
?
Alessandro Mariani
, JAS Managing Director celebrates:
?We all are very proud and emotioned for the long relationship with such an important Company as Honda , but we are already oriented to the future being ready to face new challenges with Honda with the same commitment and enthusiasm ?


For more infos or technical support please contact +39.02.9037541 or mail us at info@jasmotorsport.com.