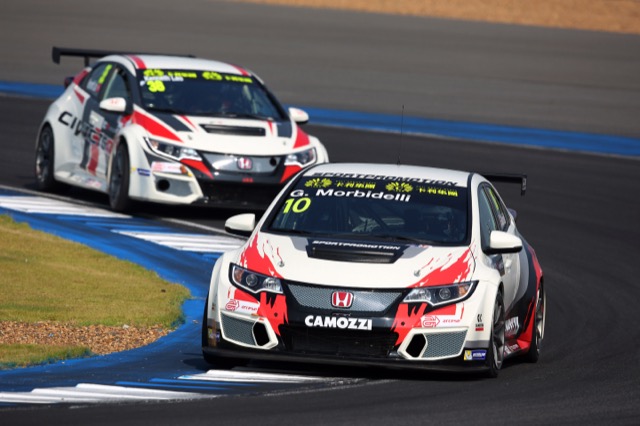 TCR / 09 November 2015
2016 Honda Civic TCR Confirmed by JAS Motorsport
Specification and Price Announced
JAS Motorsport confirms 2016 Honda Civic TCR specification and price.
"We are confident we have the right package assembled for next year's TCR championships," says Mads Fischer, JAS Motorsport Customer Support Manager. "The developments have enabled us to value engineer components for rapid supply at the right price and our package price is certainly more competitive compared to our first generation car.
Thailand already proved a strong performance compared to other TCR cars on the market. We have laid down an initial build of 20 cars already and have a total capacity to produce 35 cars to be ready by March next year.
The new Honda meets all the updated technical regulations for 2016 and now we will sell out the JAS HONDA CIVIC TCR, ready to race, for Euro 104.000 Tax excluded.
Prospective TCR entrants can call me for more information or plan a visit to JAS here in Milan to inspect the car."