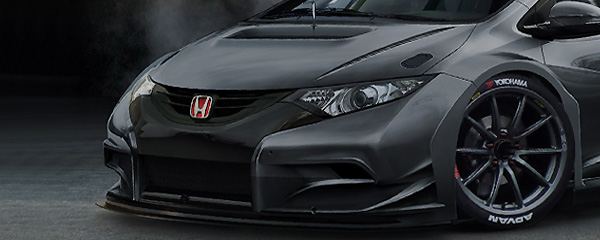 Rally / 24 January 2012
5th place in 2WD category for Lionel Comole in Rallye Monte-Carlo
Frenchman Lionel Comole and his co-driver Julien Pailhon ended nicely on 5th place in the 2WD category of this year?s Rallye Monte-Carlo, the first round of the World Rally Championship.

Comole, at the wheel of the JAS Motorsport backed Honda Civic Type R, had started strongly, setting Top 3 times in nearly every stage in the 2WD category. In the second day he was several times second, and finally the fastest in the 17th and last special stage.

?Perhaps we could have finished in a higher position and why not on the podium,? explained the French Honda driver who was carrying the colours of the ?Fondation Arthritis?, a French charity set up to combat arthritis. ?JAS Motorsport team delivered a perfect Civic Type R that enabled me to go to the finish and keep pace with the drivers in the top three. In the tricky and changeable conditions, we changed the car?s set-up, but we had a puncture and some small trouble, and lost about 6?. Without that, we could have come 2nd. So I think that we proved again the potential of the Honda Civic Type R in the 2WD category.?

Greek Honda driver Dimitris Drivakos was forced to retire during the 3rd Special Stage.