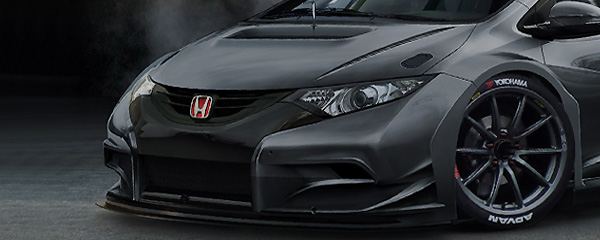 Rally / 05 June 2013
A Well Oiled Machine: The People Behind the Castrol Honda World Touring Car Team...
The next stop on the European leg of the FIA World Touring Car Championship is the Moscow Raceway in Russia on the 7th to 9th June. But before the racing begins, behind the scenes the Castrol Honda World Touring Car Team is hard at work.
?Moscow presents us with its own unique challenges,? explains Dario D?Esposito, the sporting-manager of the Castrol Honda World Touring Car Team. ?The hotels for the crew and drivers are 50 kilometres away from the circuit, so we need to plan transport in advance. And then there are our two trucks which take four days to travel from Italy to Moscow.?
These are of course trucks, which carry the cars and team?s equipment, that can?t be ferried abroad and used in the overseas campaigns in South-America, America, China, Japan and the final round in Macao either.
?Argentina is the first and easiest of the overseas meetings to organise, because we can get everything ready from our HQ in Milan after Porto. But with the States four weeks later, we need to prepare all the flight cases in Buenos Aires and the same awaits us when we travel from America to Suzuka in Japan. If something goes seriously wrong at these events, it presents us with a real challenge as we are so far away. But we pull together as a team and make the seemingly impossible, possible.?
To manage two Honda Civic in the FIA World Touring Car Championship and ensure everything runs like clockwork requires a team of highly efficient technicians and engineers, who are cool under pressure. Heading up this efficacious squad is Alessandro Mariani, supported by sporting manager Dario D?Esposito. Under their management there are five crew members for each Civic: there?s four mechanics, including a chief mechanic; a team member responsible for the tyres; an engineer for each driver (Michele Caporaso for Gabriele Tarquini and Andrea Biraghi for Tiago Monteiro); plus one ?chassis? engineer and one ?data? engineer for the two cars. Last, but by no means least, the engines are maintained by engineers from Mugen Euro, supervised by Chief Engineer Daisuke Horiuchi from Honda R&D.
?The overall philosophy of JAS is to form a team with various and complementary skills. That way we can draw on a range of competencies when we need them and ensure we have just the right number of staff at the track.? explains Alessandro Mariani, Team Principal of the Castrol Honda World Touring Car Team ?In other words we optimise our workforce so we can deliver quality without increasing the quantity of people. This allows us to be more flexible, quicker in how we react and of course more cost efficient.?
?A good example of this efficiency,? Mariani adds ?can be seen in how we rose to the challenge following our two big crashes Marrakesh. To be on time for Slovakia three weeks later the two cars were completely rebuilt in less than 10 days ? and they went on to finish 1st & 2nd!"
?The reason we could turn the cars around and make them race ready so quickly was the versatility of our racing mechanics in Morocco. Not only do they specialise in high-tech welding and bodywork repair but they?re experts in spare parts logistics too. This meant the assessment and repair planning was organised in just a few hours after the crashes and the right spares were ordered while the cars were on their way back to Milan.?
On race weekends the team is no less busy. After arriving at the circuit, the first task awaiting the crew is to build the team?s ?box? in the pit lane garage ? a job that takes a whole day of work on its own. Inside, there is the ?office? of Dario and the engineers, the workshop of the two Honda Civics, the tyre back-up store (20 dry weather, 16 wet, for each car), various TV screens and monitors, electronic generators, refrigerators and an espresso machine ? arguably one of the most vital pieces of equipment for the team! Then there?s the digital information board ? immediately visible as you enter the ?box?. This board outlines a strict schedule of activities that need to be followed by every crew member.
?6h30, crew leaves the hotel; 7h45 briefing; 8h15 technicians get dressed,? ; it?s all written precisely in the schedule.
?One morning recently I got a phone call from a team member, saying that he would arrive 5 minutes late on the circuit,? chuckles Dario. ?That can?t happen. To ensure that we execute tasks on time and efficiently everybody is expected to follow the same schedule, minute by minute. And everybody is equal; we want to be punctual, but this is not an old fashioned strict boarding school. It?s a happy team and we maintain a good atmosphere.?
A long race day ends, again according to the schedule: at 19h30 with dinner in the Honda Racing unit, but not without a debriefing at 17h30.
?A typical race day for the team is fourteen hours, but often there will a few crew members working late who won?t see their bed before two o?clock in the morning.?
It?s a team that pulls out all the stops to do what needs to be done.
Perhaps surprisingly, circuit racing is actually a new experience for team manager Dario D?Esposito. Until a few months ago his motorsport career was focused on rally, both as a team manager and a co-driver of stars such as Andrea Aghini and Andrea Navarra.
?A good co-driver is also a great organiser, which is how I got my first offer to manage a team. Recently it was Skoda in the IRC (now ERC), but then I got an offer from Honda Racing Team JAS. So yes, during the first tests of the Civic WTCC three months ago, it was my first time on a circuit. It?s still organising though, and the only real difference between the WTCC and rally are the rules and the progression of a weekend. We have to improvise a lot in rally, but in the WTCC every detail is pre-planned; everything needs to be correct from A to Z.?
When joining the team the only thing that ?sounded? familiar to the San Remo born 45-year-old was the language. Other than the Japanese engineers and one French mechanic, the language employed at the Castrol Honda Racing World Touring Car Team is largely Italian.
?And everyone knows everyone, because most of them have been working at JAS Motorsport for years and years,? says the former financial planner. ?That has huge advantages in the organisation required and the spirit of the team ? we?re one big family.?
So when Gabriele Tarquini and Tiago Monteiro appear on the starting grid at the Moscow Raceway later this week, the Castrol Honda Racing World Touring Car Team will have done their job; it?s then up to the drivers to deliver the results everyone involved has been working so hard on achieving.
More:
www.fiawtcc.com