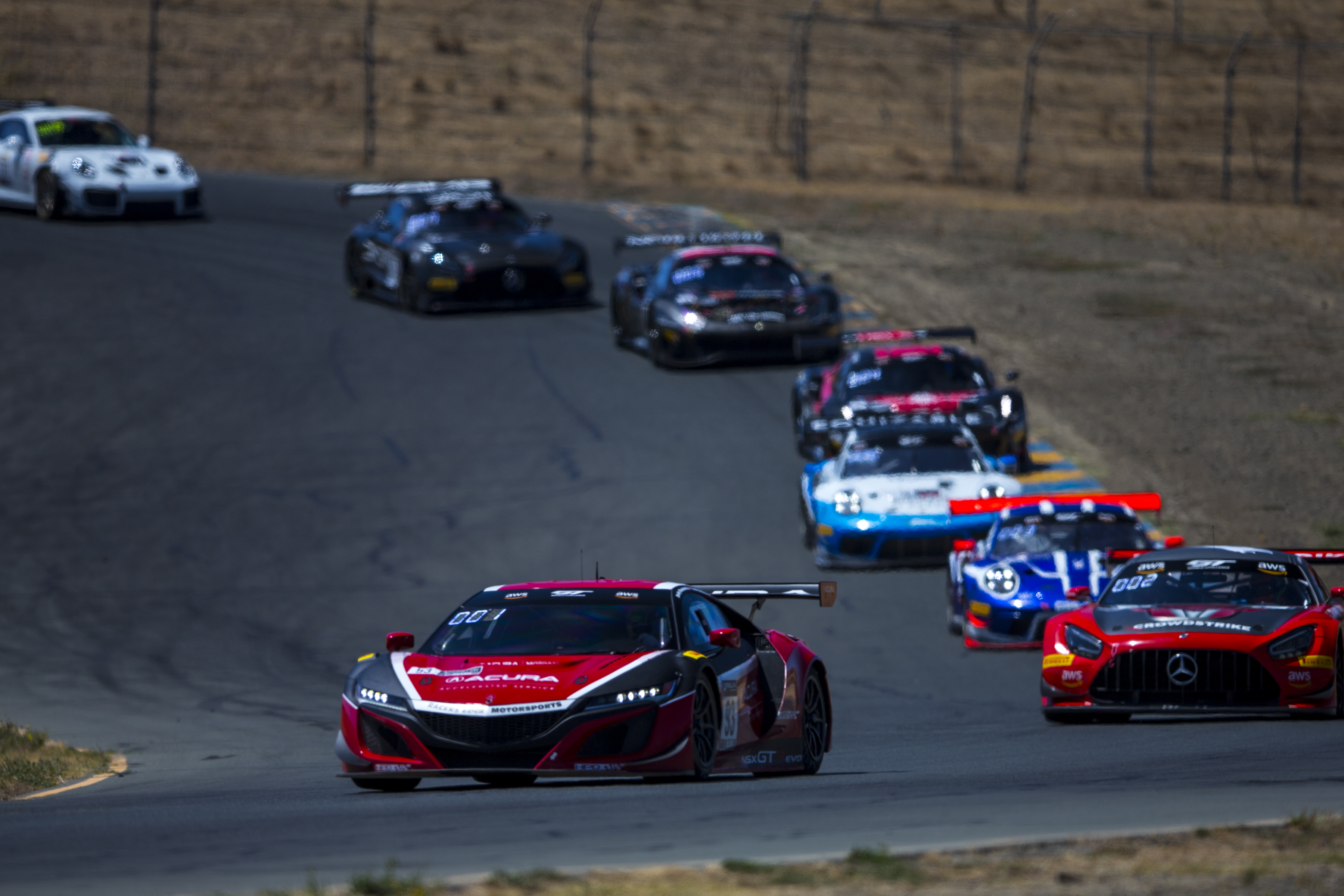 GT3 / 10 August 2020
American win and Japanese podium for NSX GT3 Evo
The NSX GT3 Evo is on the verge of yet another major title after another dominant weekend by Racers Edge Motorsports duo Shelby Blackstock and Trent Hindman in GT World Challenge America, while ARTA team ensured a first podium finish of the season in Super GT.
Racers Edge's #93 car - the only one of the team's two JAS Motorsport-built machines to make the trip to Sonoma, California - started both races from outright pole position following a terrific effort by both drivers in qualifying.
Blackstock then built a 15-second lead only to be denied a certain victory when he pitted to hand over to Hindman before the mandatory pit-window had opened.
The duo finished fifth, but still claimed the silver victory, and then made amends fully in Sunday's second race to leave themselves just one points finish away from clinching both the silver Drivers' and Teams' titles at Road America later this month.
The second round of Japan's Super GT season was held at Fuji - just as the first was last month - and produced a first GT300 podium finish of the season for the NSX GT3 Evo thanks to reigning champions ARTA.
Shinichi Takagi started the car that he and Toshiki Oyu had qualified second on Saturday, and ran inside the top five for the duration of his stint.
Oyu climbed to third by the finish, resisting huge pressure from behind in the late stages to put himself and Takagi fifth in the points table.
Ryo Michigami and Jake Parsons made strong progress from 11th on the grid to finish seventh in the Modulo Drago Corse entry while UPGARAGE duo Takashi Kobayashi and Kosuke Matsuura were 20th.
All four cars were competing as part of the NSX GT3 Customer Racing Programme; a global collaborative project with JAS Motorsport responsible for assembly of all cars.

Honda Performance Development (HPD) and M-TEC handle sales and technical support in North America and Japan respectively, with JAS responsible for these areas across the rest of the world.