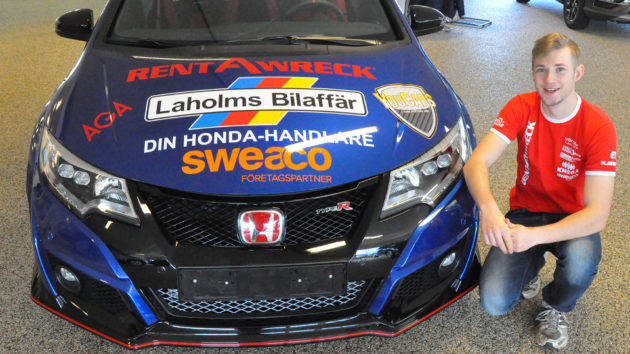 TCR / 28 November 2016
Annervi to Drive JAS-Prepared Civic in Scandinavian Series
Seven Race Series Begins in May
Marcus Annervi, the reigning Renault Clio Cup Scandinavia champion will drive a JAS-prepared Honda Civic TCR in the 2017 Scandinavian Touring Car Championship. His car will be fielded by Sportpromotion and run under the Rent A Wreck Racing team banner.
"We have worked for this since the summer and now when it is all done, it does of course feel awesome," said Annervi.
"It feels good to do this programme in a Honda Civic. With some support from Greger (of Sportpromotion) and JAS Motorsport, I think that we are going to do well. The car has been in the TCR International Series for a couple of seasons and has compared to other manufacturers got an advantage in that aspect," said the Swedish driver.