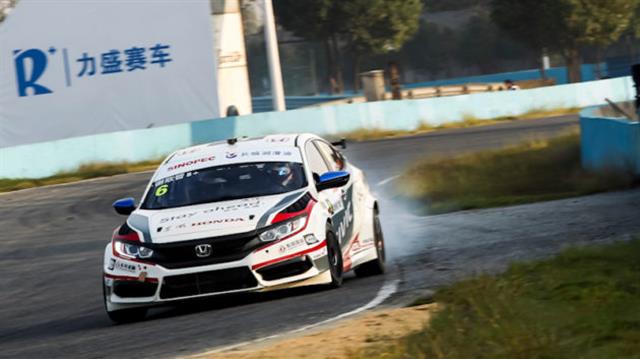 CTCC / 06 November 2016
Another Title for JAS-Built Civics!
Martin Xie Takes the Chinese Touring Car Championship
Dongfeng Honda driver Martin Xie won the Chinese Touring Car Championship's Super Cup title after a challenging race in Tianma. Xie took his JAS-built Honda Civic into an early lead in the race after a frenetic start, but was forced to relinquish the spot after some overly aggressive driving by a competitor. Nevertheless he finished the race and this was enough for him to claim the title with one race still to go later that day. Teammate Henry Ho finished on the third step of the podium to round out the celebration.
This marks the fifth championship title of the year for JAS-built cars, including the TCR series' in Benelux, Italy and Germany, as well as the ETCC category.