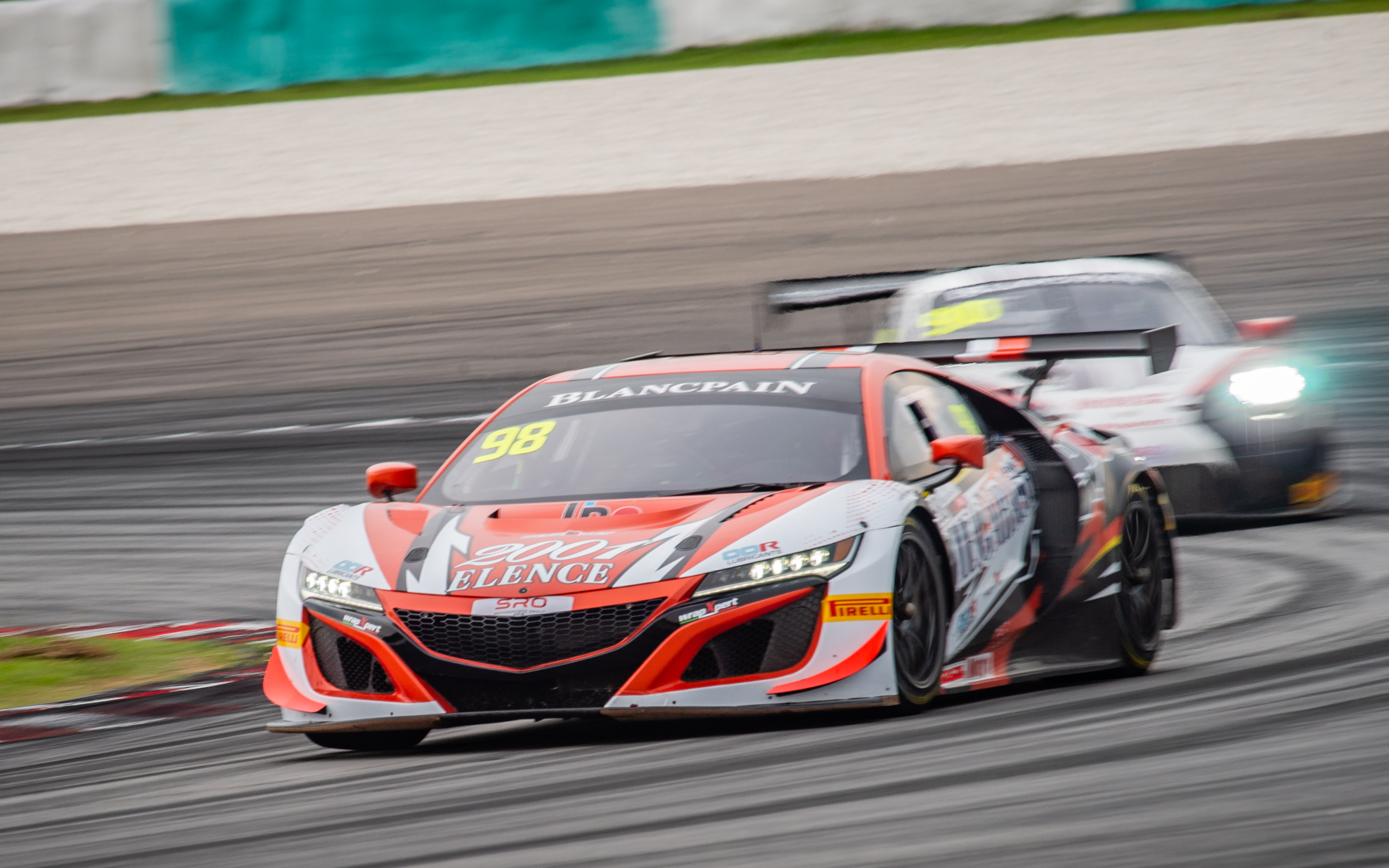 GT3 / 08 April 2019
Arrows fire NSX GT3 Evo onto Blancpain Asia podium
Arrows Racing began the Blancpain GT World Challenge Asia with a hard-fought podium finish on the first appearance of the NSX GT3 Evo in the series.
Drivers Philip Ma and Alex Liu made a solid start to the weekend at Sepang, Malaysia, placing fifth in the GT3 Am category on the opening day of practice.
After qualifying fourth for both of the weekend's races, the pair moved through the field on Saturday and finished third to add to the three podiums they secured last year with the earlier version of the NSX GT3.
Sunday's race, held in equally hot and humid conditions at the former Malaysian Grand Prix venue, resulted in fourth place for the duo.
Ma and Liu hold third place in the GT3 Am points with one of six rounds complete.
The car was competing as part of the NSX GT3 Customer Racing Programme; a global collaborative project with JAS Motorsport responsible for assembly of all cars.
Honda Performance Development (HPD) and M-TEC handle sales and technical support in North America and Japan respectively, with JAS responsible for these areas across the rest of the world.
Stefano Fini, JAS Motorsport GT3 Project Leader, said: "The level in the Blancpain GT World Challenge Asia continues to rise year-on-year, so it's fantastic to see the NSX GT3 Evo on the podium at Sepang. Philip Ma was our first Asian customer for both the Honda Civic and, last year, the NSX GT3, so it's great that he was able to receive support from our Asian base, which is located next to the Sepang circuit, to help him and Alex put the Evo version on the podium this weekend."