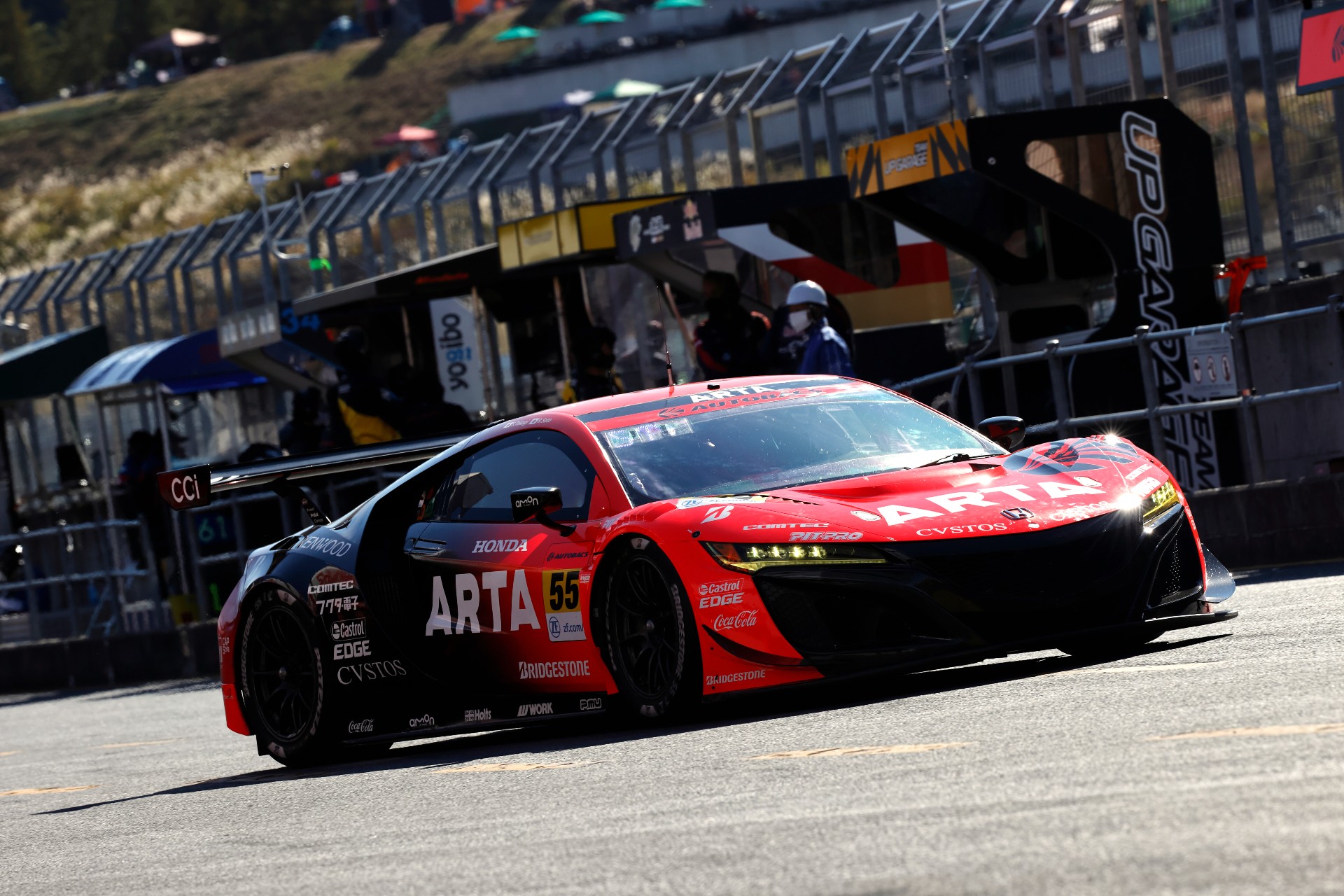 GT3 / 08 November 2021
ARTA put NSX GT3 Evo on Super GT podium at Motegi
ARTA remain firmly in the hunt for a second GT300 title in three seasons after an excellent podium finish at Super GT's penultimate race of 2021 at Motegi.
Drivers Shinichi Takagi - the 2019 class champion - and Ren Sato started third in their JAS Motorsport-built Honda NSX GT3 Evo and were part of the victory fight throughout the 59-lap race.
Benefitting hugely from a major reduction in success weight from 90kg at the previous race at Autopolis to 45 at Motegi, the pair were a factor throughout and finished second for their second podium of 2021.
As a result they are third in the Drivers' Championship - only 10 points away from the series lead with 20 available at the Fuji finale. ARTA are third in the Teams' standings; also 10 away but with 23 on the table.
Drago Corse's Ryo Michigami and Shogo Mitsuyama were second fastest in practice and then qualified 13th. The pair made progress on race day and finished 12th.
Team UPGARAGE pair Takashi Kobayashi and Teppei Natori smashed the GT300 track record in qualifying to score the team's first pole position with the NSX GT3 Evo and their first in any Super GT class for six years.
They were out of luck on Sunday, however; a mechanical issue putting Kobayashi out of the race after just seven laps while running second.
All three cars were competing as part of the NSX GT3 Customer Racing Programme; a global collaborative project with JAS Motorsport responsible for assembly of all cars.

Honda Performance Development (HPD) and M-TEC handle sales and technical support in North America and Japan respectively, with JAS responsible for these areas across the rest of the world.