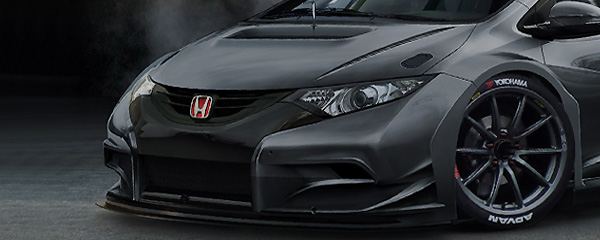 Rally / 12 March 2010
Australian Rally Championship: Evans-Weston near the podium in Tasmania Rally 2010
It was an impressive debut for the JAS Motorsport built, Mugen powered, Tankformers backed Evans Motorsport Honda Civic Type R.
On Friday?s first leg over two competitive stages, Evans and Weston finished first and second to end the day second overall by just 0.3 of a second.
Confidence was high for a good result on Saturday?s second leg which covered eight stages. Despite problems with the championship control tyres, Eli still managed to grab a stage win, as well as a second and third place on two other stages in the morning. However as the day progressed the tyre situation became critical, and after a quick off-road excursion Evans backed off.. As a result he ended the day in eighth place.
The weather was cooler on Sunday for leg three and Evans was able to attack the eight stages with renewed vigour.
Over the first six stages the Tankformers Honda Civic Type R won three and placed second in the other three. At the start of the final stage, run around the streets of Burnie, the gear lever broke as Evans grabbed second gear off the line. Unable to change gears Evans cruised through the stage resulting in a slow time.
Eli Evans, Glen Weston and the Evans Motorsport team were delighted with the strong showing of the Honda Civic Type R, clearly demonstrating its winning potential, collecting 50 championship points and instantly becoming the crowd favourite.
JAS Motorsport team principal Alessandro Mariani commented: "the Evans debut with the Civic has been very impressive ?.. we all were really excited looking the live time on the site ? Unfortunately the tyres problems not depending from the team , the driver and the car , have impeded a brilliant result which could confirm the high competitiveness of the Civic type ? R with the 4WD. Anyway we are thanks Eli and the team for the massive job done?.