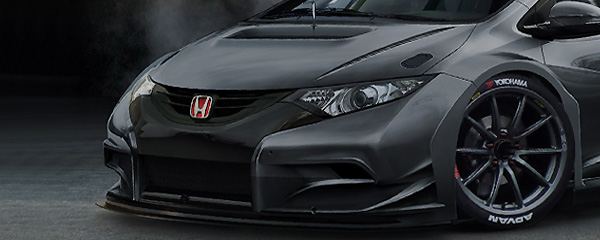 Rally / 04 June 2013
Australian Rally Championship: Ninth win for the Honda Jazz G2
At the Scouts Rally, the third round of the Australian Rally Championship (ARC), Eli Evans and co-driver Glen Weston secured their place in Australian rally history. The duo, piloting their Evans Motorsport-Honda Jazz, clinched a superb ninth victory in a row, taking them past the record previously held by the 1990s rally legend Possum Bourne.

The win means the Honda Jazz crew is now on course to repeat their successful 2012 campaign, where they won the 2WD Championship in its debut year. They are currently leading the 2WD Championship with 243 points, ahead of Scott Pedder-Dale Moscatt, Tom Wilde-Bill Hayes (both in Clio G2) and Brendan Reeves-Rhianon Smyth (Mazda 2 G2). Mark Pedder and co-driver Claire Hynes, in the second Honda Jazz G2, are currently standing 7th in the Championship.

?What surprises us the most with these victories is the reliability of the Jazz and the way Eli Evans brings the car over the finish every time,? says Mads Fischer, Business Development & Customer Service Manager from J.A.S. Motorsport. ?The Australian Rally Championship is run completely on gravel, making them extremely fast and very demanding for the car. But the excellent preparation by Evans Motorsport makes sure that Eli and co-driver Glen can push the car to its limits. If something has to be repaired, it?s only ever the small stuff.?

Honda Australia first entered the Honda Jazz into the ARC last year at the season opener, Rally Calder. Before that, their supported drivers Evans and Weston joined newly recruited team member Mark Pedder to test the new Honda Jazz on a gravel stage in Southern Italy.

?After two seasons with the Civic Type R, Honda Australia were keen to enter a new car into the Championship and the Jazz was the obvious choice,? continues Mads. ?From that moment the team at J.A.S. Motorsport sprang into action. And working with Mugen on the engine, we had the two Jazz race-ready and fully conforming to the regulations of the Australian G2 in just three months. Mugen and J.A.S. Motorsport are responsible for the supervision of the program, but on site Evans Motorsport manages the cars ? and with great success!?

Eli Evans is also full of praise for the Jazz and the relationship between J.A.S. Motorsport and Evans Motorsport. Speaking after his historic ninth victory, Evans said: ?It was yet another incredible weekend for us, Honda, Mugen, J.A.S. and of course the entire squad of Evans Motorsport. We are only at the mid-point of the season but it?s a great feeling to be ahead in the points.?

The next round of the ARC is the Rally of Queensland on the 12th and 14th of July. The sixth and final round is the Rally Victoria, on the 15th and 16th of November.