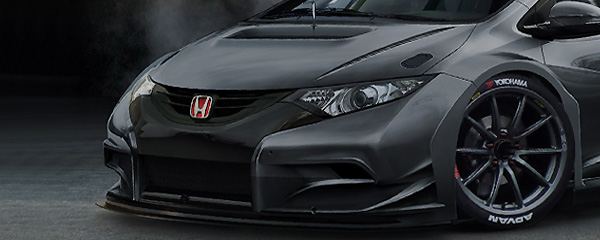 Rally / 16 July 2013
Australian Rally Championship: tenth win for the Honda Jazz
Eli Evans and Glen Weston continue to re-write the record books having today claimed their tenth victory in a row at the International Rally of Queensland. Scott Pedder had pushed Evans hard throughout the weekend until drama struck on the penultimate stage when Pedder went off the road.
?I don?t know why I do these rallies, it?s so stressful!? exclaimed a relieved and exhausted Evans at the event finish. ?I don?t think the win has sunk in yet, I have spent the last two days constantly worried about Scott (Pedder), so to have him go off is surreal.?
The pace was red hot between the pair all weekend, Evans taking a second or two off Pedder, then Pedder hitting back, and while Evans held a more than 20 second lead overnight the pace was unrelenting throughout today?s stages.
?I knew I had to press on,? explained the driver of the Honda Jazz G2. ?I knew if we took it easy even for a split second he (Scott) could have gotten ahead. I also knew something had to give though, something was going to happen to either Scott or myself, and in the end it was Scott who hit trouble.?
The East Coast Bullbars Australian Rally Championship now takes an eight week break in the lead up to the next round, held on the NSW north coast at Coffs Harbour over the weekend of 14th-15th September.
More:
www.rally.com.au/