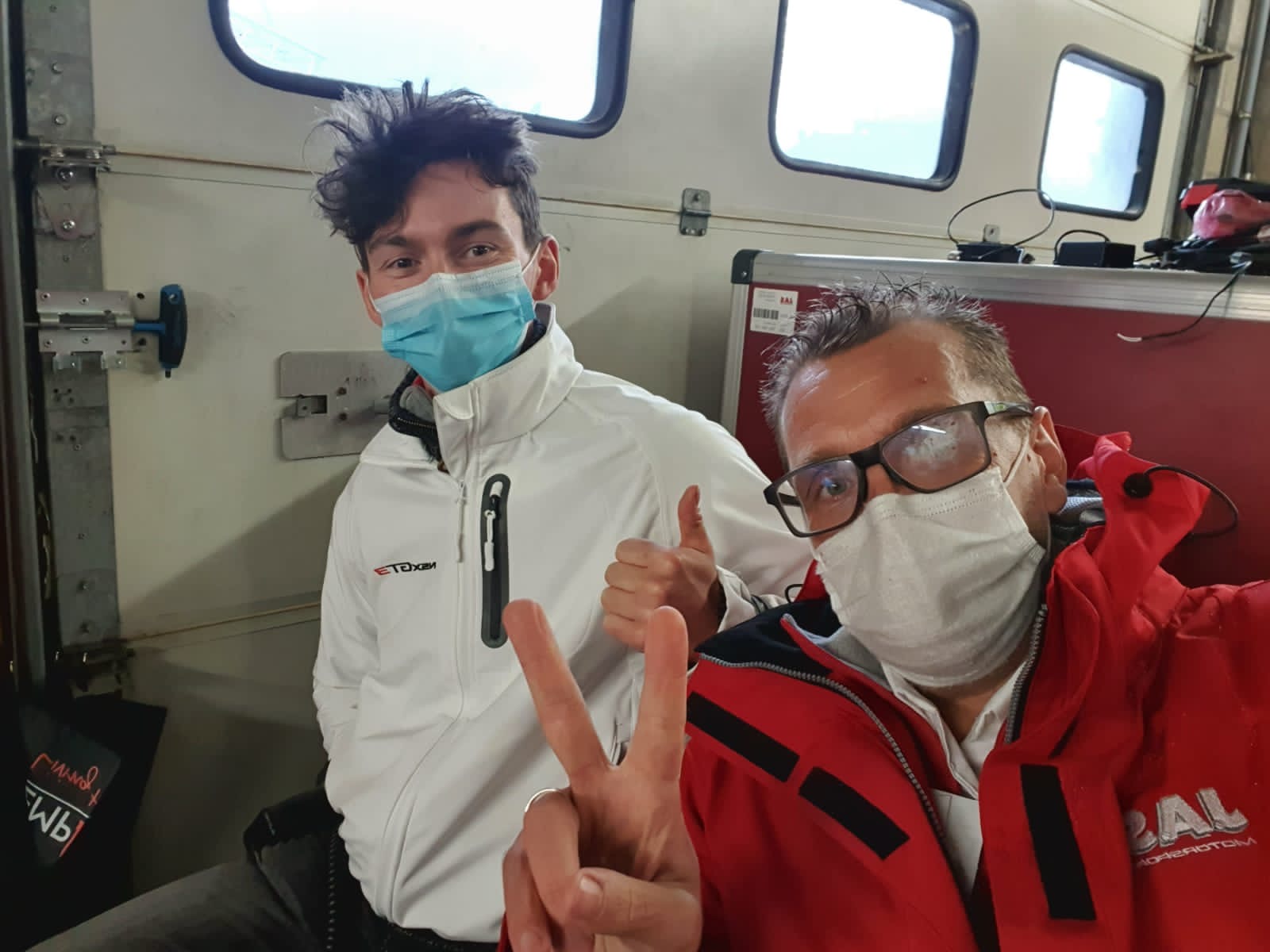 GT3 / 29 October 2020
Barr at Spa
JAS Development Driver gets first-hand look at IGTC operation
JAS Motorsport Development Driver Reece Barr prepared for his NSX GT3 Evo debut by seeing the car in action first-hand at last weekend's 24 Hours of Spa.
Reece joined the JAS-run Team Honda Racing squad at the iconic Belgian event as a keen observer, spending his 20th birthday finding out exactly what goes into running a top-level GT3 programme on a race weekend.
He shadowed Driver Development Programme Manager Riccardo Incarbone and Track Engineer Giancarlo Bruno as well as learning from factory race drivers Renger van der Zande, Dane Cameron and Mario Farnbacher.
"Seeing how the JAS Motorsport team works on an event like the 24 Hours of Spa was a real eye-opener," said Reece. "It was an awesome experience."
"I was within the team with full radio access, so I could hear not only what the drivers were saying, but also what the engineers and strategists were discussing off the back of that, and following the process up to a pitstop.
"Sitting in on the driver briefings with Renger, Dane and Mario was great too. They're three of the best GT drivers in the world and hearing how they communicate what the car's doing and what changes they need was really interesting too."
Barr, who became a JAS Motorsport Development Driver in July, tested the NSX GT3 Evo at Spa during the summer
"The experience has shown me first-hand the level you need to be at to be a professional GT racer and it's given me some points I know I can work on to take myself towards that.
"I'm more determined than ever to become a factory GT racing driver - being at Spa has adjusted my goal in that respect. To be a part of a team like this would be incredible and I'm so grateful to JAS to have had this opportunity."
Reece makes his NSX GT3 Evo race debut this weekend at the International GT Open finale at Barcelona. Jens Moller will be his team-mate in the Reno Racing-run car.