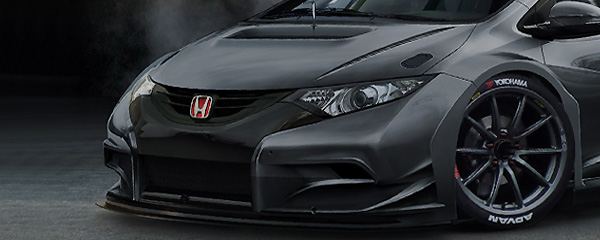 Race Track / 28 August 2013
CALIFORNIA DREAMING - HONDA WTCC CIVIC DRIVERS AIMING HIGH AT ?IDEAL? SONOMA
HONDA WTCC CIVIC DRIVERS AIMING HIGH AT ?IDEAL? SONOMA
Tiago Monteiro and Gabriele Tarquini are heading for California for the next World Touring Car Championship race with high expectations.
Both Honda Civic drivers are convinced that the attractive Sonoma Raceway is ideal for the performance attributes of the Castrol Honda Civics and that recent developments offer further potential podium results. Sonoma – formerly known as Sears Point or Infineon Raceway – is located mid-way between San Francisco and Sacramento.
The circuit was built in 1968 and was totally refurbished to international standards in 1998. The 4.032 kilometre lap includes a variety of corners, significant changes in altitude and the challenge of rapid change in direction in the first sector of the lap. This is the second visit by the WTCC following the inaugural event in 2012.
"This is a fantastic circuit with many up and down sections and the quick change of directions. It's not easy for sure and very challenging to get all the corners correct for the best time. But I think this will be a better match for our Hondas than some of the circuits we have been to this season," says Tarquini. "Last year I was on the podium in Race 2 so I am looking forward to being back at Sonoma with the Civic going so well now. I hope we have a winning weekend."
Tiago Monteiro raced on many well known American tracks during his 2003 Champ Car campaign. "Sonoma is typical of the best US tracks. It has many changes both in direction and climbs during the lap with combinations of long corners and some very high speed turns. It is an amazing circuit and great fun for the driver and the spectators who get some great views all around the circuit. I think it is perfect for WTCC cars and I am really confident that the Civic will be good round here. We had strong performances in Argentina and our pace is there so I am hoping for great results in California." says Tiago.
The continuous on-track performance improvements mean that the Civics will be carrying 10kgs of compensation weight at Sonoma where the cars will run at 1160kgs for the two races. The schedule for Sonoma shows the WTCC cars testing on Friday 6 September with official qualifying on Saturday 7 September and the two World Touring Car Championship races taking place on Sunday 8 September.
More:
www.fiawtcc.com