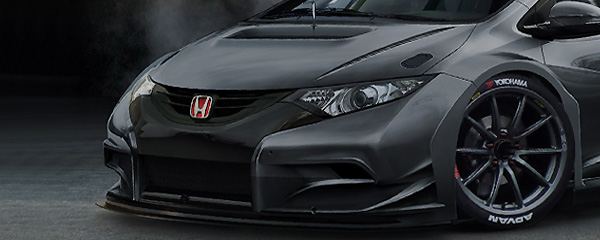 Race Track / 19 May 2013
CASTROL HONDA TEAM MISS OUT IN SLIPSTREAM LOTTERY
CASTROL HONDA TEAM MISS OUT IN SLIPSTREAM LOTTERY
The Honda Civics of Gabriele Tarquini and Tiago Monteiro ended a confusing qualifying session in sixth and seventh position respectively for the grid for Race 1 here at the Salzburgring in Austria. However, a subsequent Steward's Inquiry into driving infringements by more than half the field may result in radical changes to the provisional grid positions.
The Stewards have reviewed the driving behaviour related to the slipstream lottery and delaying tactics to secure a faster lap time. Penalties can include fines and the loss of grid positions. The final Steward's report and penalties will be announced later tonight.
This long established 4.2km circuit is really two very long straights joined by corner loops at either end. The high speed straights make slip-streaming essential to set a competitive time. A driver has to try and get close in behind another competitor to get the benefit of the lead car cutting through the air to achieve a faster lap speed from the reduced frontal drag. Getting the correct position on the track to gain this benefit often sees groups of cars travelling strangely slowly waiting for one of the group to make a break at the front to act as the pacemaker. With less than three minutes of the final qualifying session remaining the Civics were expected to make the final dash for higher grid positions but instead the leader of the multi-car group slowed the speed down to a crawl and ran out the clock without another competitive lap being run.
A frustrated Tiago Monteiro said, "I have never experienced that before and I'm very disappointed that we did not have one more time to try to better our positions. I got a good tow in the first qualifying session and set 5th fastest time but in the second I did go quicker but others improved more and I finished 7th on the grid."
Gabriele Tarquini set the fastest time of the Honda cars to finish in 6th place for the grid and at the same time proved that he is fully fit and as competitive as ever after his heavy accident at the Hungaroring. "It is so important to get the slipstreaming right at this circuit. Without the help of another quick car you can lose half a second just on one straight so that can be a full second per lap down on a good time. It will be disappointing if we lose grid places. We will see tomorrow."
Team Principal Alessandro Mariani pointed out that the team had taken a long term view of the day's activities anyway. "It is important to focus on the race as well as set competitive qualifying times and we have been working on tyre wear all day today as this will be important as the races progress I am sure. This morning it was not so good but the set-up is better now."
Daisuke Horiuchi, Large Project Leader for WTCC development from Honda R & D points out that this circuit has many key characteristics that have to be taken into account. "We had a lower ambient temperature at the start of qualifying and also that the circuit is at 420metres above sea level so the air is thinner. Both factors must be accounted for and the cool air is good for a turbo engine. We have altered the exhaust system to improve the response of the engine. We try to improve every time."
More:
www.fiawtcc.com