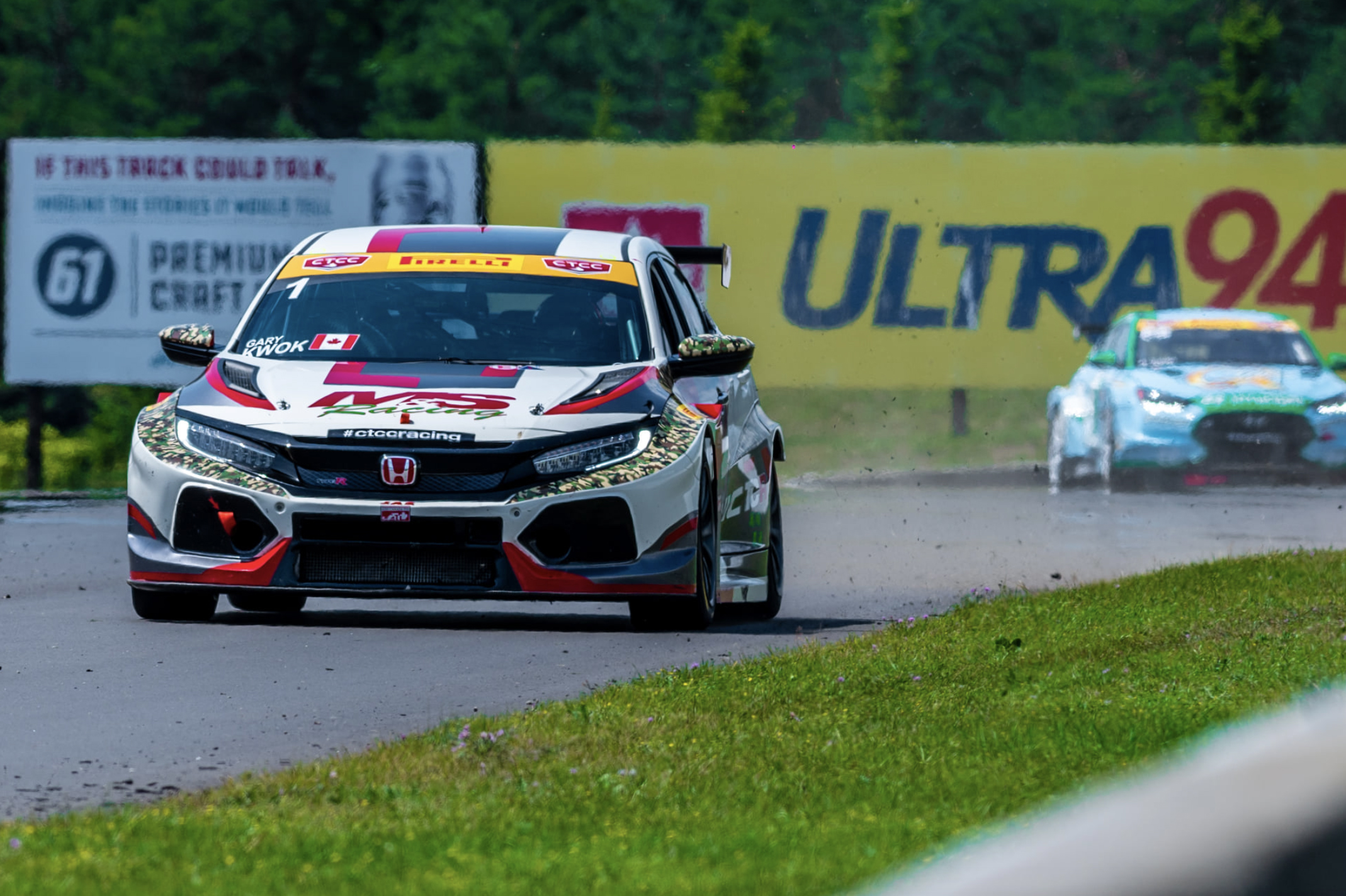 TCR / 27 July 2020
Civic Type R TCR claims Canadian victory with Gary Kwok
Honda Civic Type R TCR driver Gary Kwok began his Canadian Touring Car Championship title defence with victory at the opening round of the 2020 season at Mosport.
The M&S Racing driver qualified his JAS Motorsport-built Civic on pole position in TCR for Saturday's first race, but was forced to win the hard way after dropping back to fifth on the opening lap.
Forming part of an entertaining lead battle, which featured the top four cars separated by less than one second for over a quarter of the race, he forced his way into the lead by half-distance and added a second-place finish on Sunday to leave on top of the points table.
Brother Tom Kwok - who has traded in his FK2 Civic for the latest FK7-based model - proved to be one of the fastest TCR drivers on-track at each race's end. He qualified and finished sixth in both races.
Anton Nemkin scored the best-ever finish for the Civic Type R TCR as TCR Russia moved on to the new Igora Drive circuit near St Petersburg.
The Motor Sharks driver was eighth overall in Race Two and fourth in the SMP Rookies' Trophy, having claimed fifth in class in Race One.
Bad weather played its part in the TCR Japan season-opener at Sugo with heavy fog cancelling Saturday's qualifying session and all of Sunday's scheduled track activity.
Despite this, Resshu Shioya - who topped Friday's dry opening practice session overall - did score a podium finish in the Saturday Series race in the bronze division for amateur drivers. He was third in class and fifth overall for Zenyaku Kogyo with Team G/Motion.
Rio Shimono made her series debut with Ryo Michigami's Drago Corse team and coped well in the wet conditions to finish as the fourth-best bronze and sixth overall.
The new TCR Eastern Europe Trophy kicked off at Grobnik, Croatia, with the Polish Honda Wyszomirski team fielding a single FK2 Civic Type TCR for series debutant Sebastian Kolokowski.
He qualified 17th on Saturday and put in a smooth and solid performance to finish 15th in both of Sunday's races.