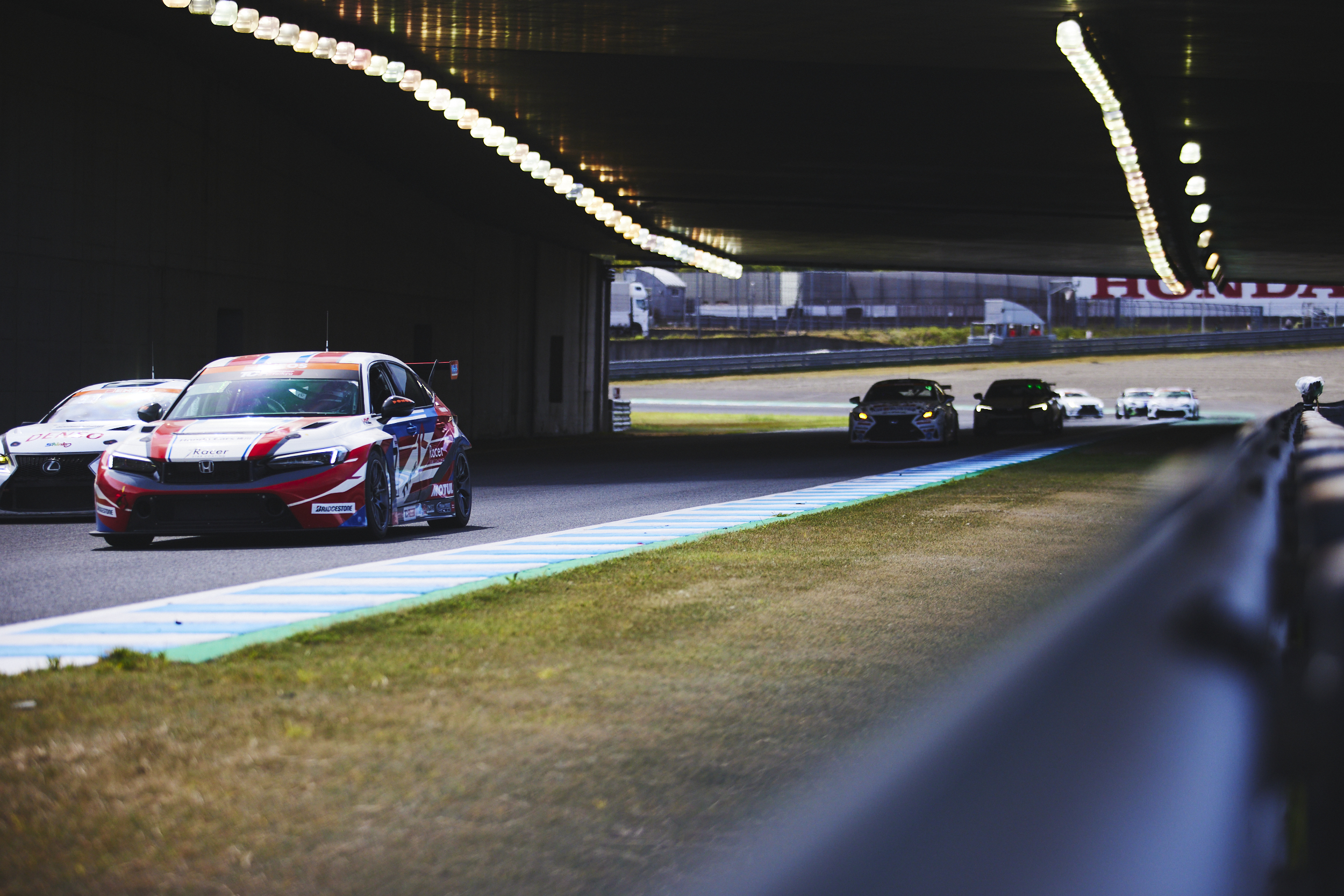 TCR / 04 September 2023
Civic Type R TCR wins again in Japan
M&K Racing scored the latest win for the JAS Motorsport-built Honda Civic Type R TCR FL5 with a dominant run in Super Taikyu at Motegi.
Super Taikyu
The experienced crew of ex-Formula 1 racer Shinji Nakano, Mitsuhiro Endo and Tosei Moriyama qualified the FL5 on pole position in the ST-TCR class, leading the older FK7 Civic of AI Racing in a Honda one-two.
The M&K crew then had an untroubled run to a second-straight victory in the five-hour race, bar a minor fuel-feed issue late on while AI's Kazuhiro Sakai, Masaki Fujii, Shion Tsujimoto and Ren Sato were early retirees due to a braking issue.
M&K are now capable of securing the title at Okayama next time out.
SCCC
The Sports Car Club of Canada's TCR season concluded at Mosport with M&S Racing's Tom and Gary Kwok battling hard for the same piece of Tarmac throughout the weekend.
It was FK7 driver Tom who got the better of his older brother to finish fourth and fifth on Saturday; Tom passing Gary's FL5 on the penultimate lap of Race Two after the team-mates provided the best battle of the race.
A crash late in the season finale took away his points opportunity and promoted Gary to sixth spot.