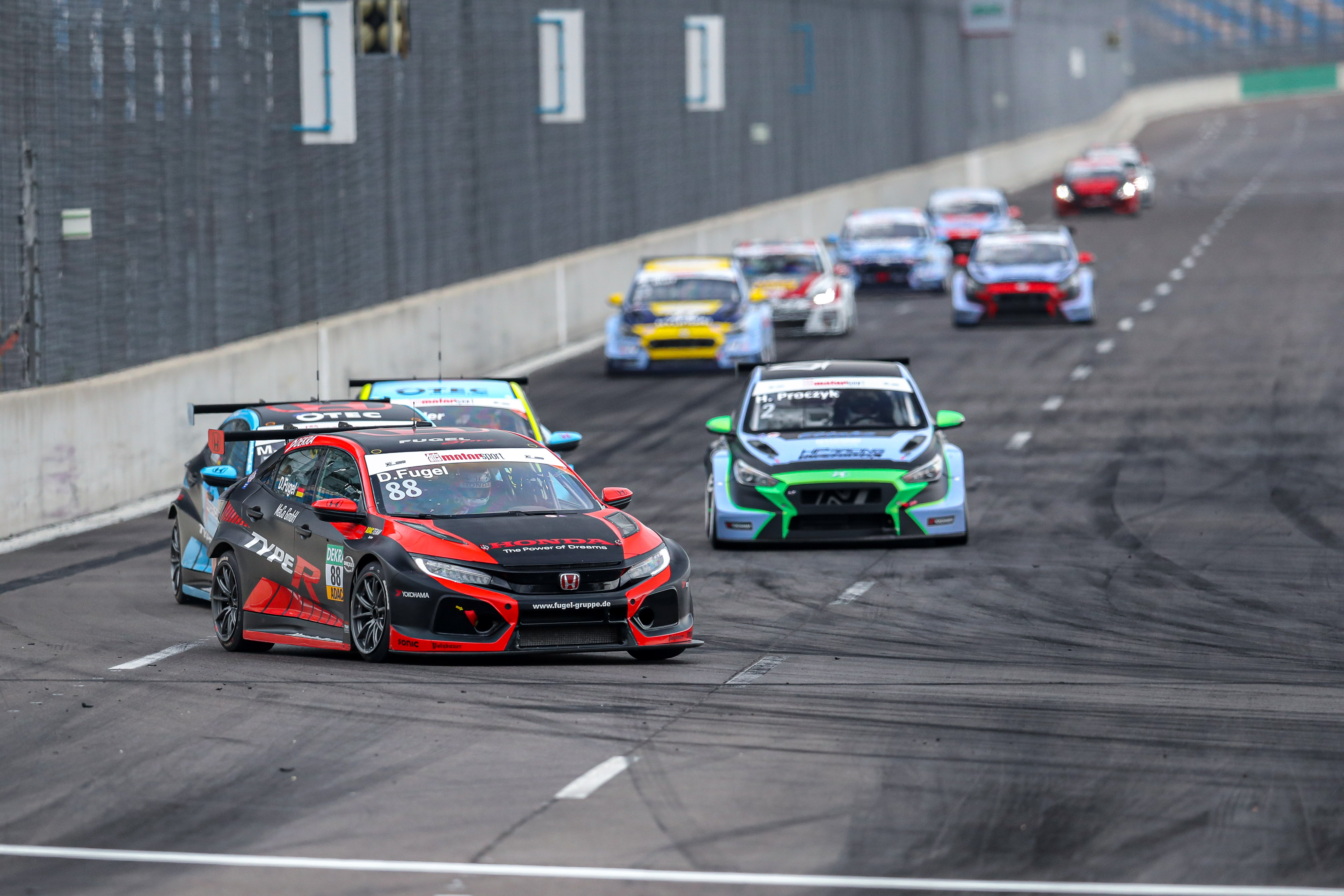 TCR / 03 August 2020
Civic Type R TCR wins TCR Germany opener
Dominik Fugel kicked off the new TCR Germany season with victory for the Honda Civic Type R TCR in an entertaining opening round at Lausitz.
Starting fourth in his Fugel Sport-run Profi-Car ADAC Sachsen entry, Fugel climbed to second place by the first corner and snatched a lead he would not lose from the similarly JAS Motorsport-built car of Michelle Halder halfway around the first lap.
The victory was added to sixth spot in Race One, while team-mate Mike Halder finished second in the earlier encounter.
Michelle Halder scored a best result of fifth while her Profi-Car Team Halder team-mate Marcel Fugel third in the Junior Cup rankings in both races; the young German just holding off debutant Albert Legutko's older FK2 Civic in Race Two.
Franco Girolami qualified a career-best second as TCR Italy moved on to Misano; the MM Motorsport driver recording a best finish of sixth during the weekend.
Team-mate Max Mugelli was double-retiree – tyre issues putting both he and Girolami out of Race 1 on the same lap. Privateer Federico Paolini took his older FK2 model to a career-best 13th place in Race 1.
For a third straight IMSA Michelin Pilot Challenge race, Mat Pombo and Mike Lamarra were the highest-finishing Honda pairing as they came home eighth in TCR at Road America.
A consistent performance ensured their LAP Motorsports-run LA Honda World car came home eighth. Chris Miller had qualified the sister car he shares with Shelby Blackstock in third spot, but spun out early on.
The third Civic was not running at the finish after Taylor Hagler and Ryan Eversley suffered a cracked windscreen; a result of a broken bonnet pin causing the unattached item to fly back into it on the start/finish straight.