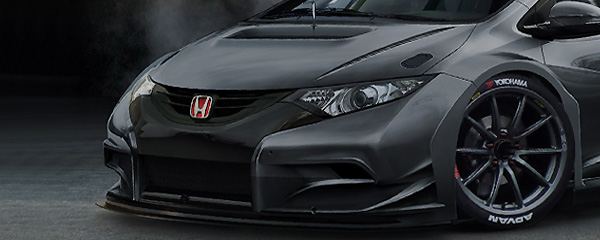 Rally / 01 June 2011
Civic Type R?s international delegation in Prime Yalta Rally
In the wake of the monumental Corsica Rally and of the Hungarian Mecsek Rally, the Prime Yalta Rally in Ukraine is another new face on the International Rally Challenge (IRC) calendar. In this IRC?s 4th leg, which will be held in the neighbourhood of the Black Sea and of the seaside resort Yalta, we count at least 6 Honda teams.

With 5 different nationalities, the Honda Civic Type R delegation is indeed a very international cocktail. Home country Ukraine is counting on the performances of Vadym Erokhin-Andriy Roschenko and of Archil Bidzinashvili-Georgi Arjevanidze, while Lithuania is represented by Giedrius Kriptavicius-Gediminas Racas and the Georgian colours will be defended by Archil Bidzinashvili-Georgi Arjevanidze. Leading the Honda troops are of course Martin Kangur from Estonia and Janos Puskadi for Hungary. But, unlike the ?local? heroes, Kangur & Puskadi will have to cope, for the first time, with the tarmac roads in and around the mountains of the Krim.

?After my short lived experience in Corsica I am well aware that it?s my first outing here, I?m not going to take any unnecessary risks,? explains the 19 year old Estonian driver, who will be assisted in Yalta and during the rest of the IRC season by Andres Ost. ?I?m still young and have a lot to learn. What I need most of all is lots of experience by covering loads of competition miles. After the first stages we?ll make a round up and see where we stand and maybe we?ll adapt our tactics accordingly.?

To the Hungarian team of Janos Puskadi and Barna Godor, the performances of the young Estonian driver in the Prime Yalta Rally will be their benchmark reference to be able to see where they stand in the rankings.

?In the Corsica rally, his race was over far too soon to be able to compare performances,? says Janos, who finished 4th in the R3C category. ?Because he drives the same car as mine and because he?s considered to be a fast driver, I?m anxious to know his results in the first couple of stages. But I won?t let myself be pushed. Reaching the finish is, for the time being, my first and only mission.?

The competitors will have to prepare for 14 special stages (in total 261 kms against the clock). The start is on Thursday June 2nd and the finish for the winning team is planned on Saturday June 4th at around 3.22 p.m.