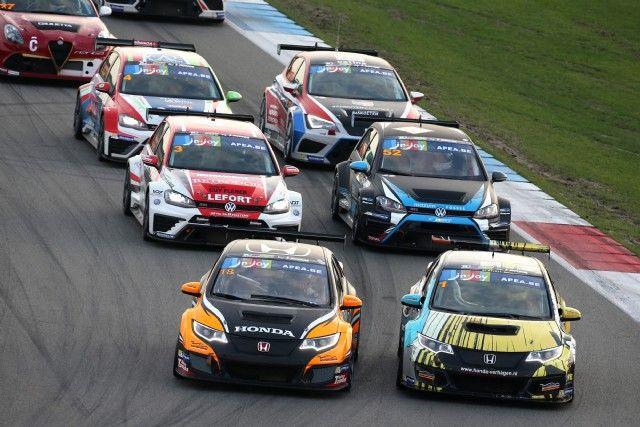 TCR / 24 October 2016
Clean Sweep in Assen for JAS Civics!
Lemeret Maintains TCR Benelux Series Lead, One Event Remains
Assen. The JAS built cars swept all four races and scored a total of six podium spots.
In the first of the four races, Renaud Kuppens led the way from pole position in his Civic TCR run by Boutsen-Ginion Racing, a feat he was also able to replicate in a dramatic second race.
While championship leader Stéphane Lémeret had a subdued first event and retired from the second with collision damage, his teammate Norbert Michelisz was able to put everything back on track with an excellent pair of victories in races three and four.
In the first sprint Michelisz scored another lights to flag victory, leading home teammate Tom Coronel in a Honda 1-2. Meanwhile Lemeret's main rival failed to score.
In the second sprint these two drivers again finished first and second with a margin of victory of less than half a second for Norbert!
Lémeret now has a championship lead of 81.5 points as the TCR Benelux series heads to the finale in Belgium next weekend.