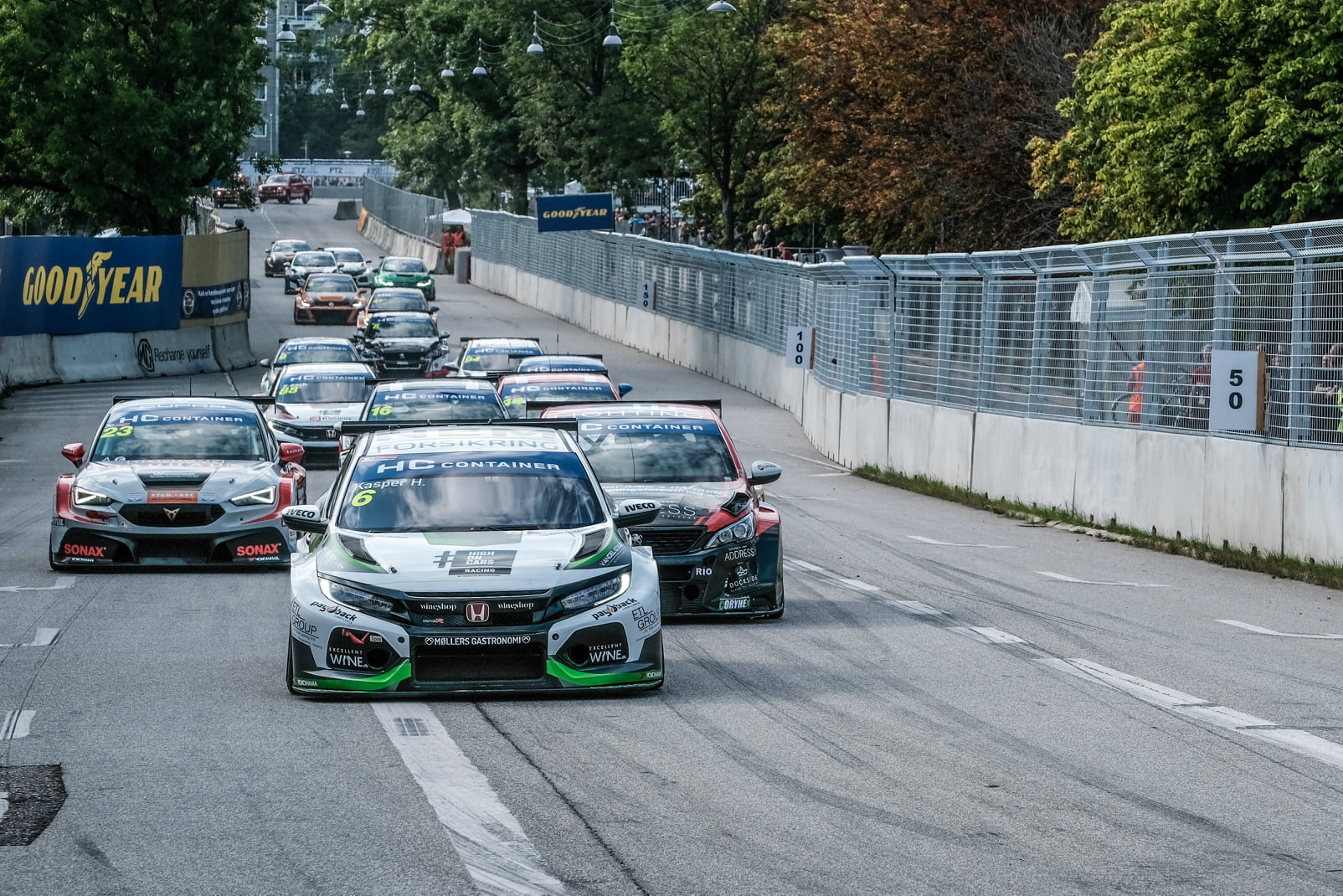 TCR / 09 August 2021
Danish double for Honda Civic Type R TCR
A double win in TCR Denmark was the standout achievement on a weekend of highs and lows for drivers of Honda Civic Type R TCRs.
TCR Denmark
A dynamic double win for Kasper H Jensen in his JAS Motorsport-built car on the streets of Copenhagen sent the Massive Motorsport driver back to the top of the standings for the first time this year.
The reigning champion qualified second in wet conditions and won the first and last races of the weekend on the 2.4km Bellahoj Park track, but his racecraft in going from eighth on the partially-reversed Race Two grid to third by the flag was even more impressive.
Team-mate Kenn Bach won the Trophy class in Race Two in sixth place overall while TPR Motorsport's Louise Frost was seventh, seventh and sixth on her series return. Her team-mate William Nyberg and Miccar Racing's Carsten Lorenzen had best results of 11th each.
IMSA Michelin Pilot Challenge
Atlanta Speedwerks scored a pair of top-10 finishes on a challenging wet-weather raceday at Road America as Ryan Eversley kept the pressure on his rivals in the fight for the TCR class title.
He and team-mate Scott Smithson finished ninth as the former closed in on the series lead with three races to go.
Brian Henderson qualified the sister car third, but a wrong tyre choice when Robert Noaker took over the car at the halfway stage restricted his progress just as similar decision prevented Eversley for making up ground.
After a strong run, Karl Wittmer and Victor Gonzalez Jr were undone by a strategy that didn't suit the demands of the day. They finished 12th for VGMC racing.