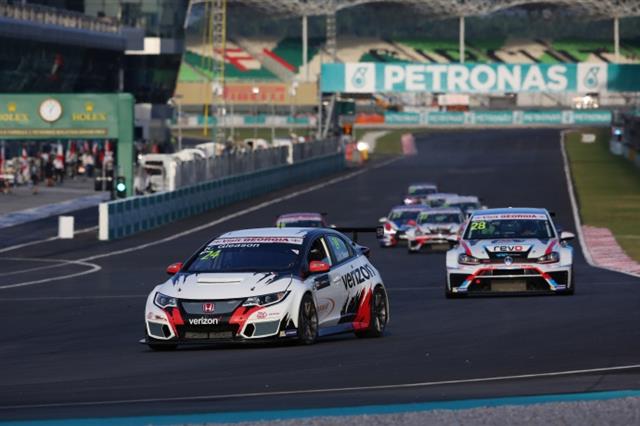 TCR / 01 October 2016
Double Podium for JAS-Built Hondas in Malaysia!
Gleason Rounds Off Weekend By Making it Two Wins Out of Two for JAS-Built Civics in Sepang
American driver Kevin Gleason secured his first win of the season in his JAS-built, West Coast Racing Civic TCR at the second race of the F1 weekend in Malaysia. Team leader Gianni Morbidelli finished on the third step of the podium to cap off a successful weekend for JAS, following Robert Colciago's earlier race win.
Gleason started strongly behind pole-sitter Tin Sintrai (the TCR Asia regular in another JAS-built car) and was able to overtake for first place at the track's signature hairpin turn. From there he was able to fend off any other drivers to secure an excellent win in this TCR International Series qualifier.