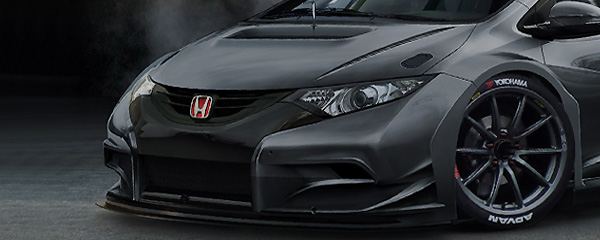 Rally / 30 August 2013
ERC: A full crowd expected for the field of thirteen Honda at the Barum Czech Rally Zlin
After a short summer break, the European Rally Championship heads this week to the lightning-quick asphalt roads of the Barum Czech Rally Zlin in the Czech Republic. Rallying is hugely popular in the region, with more than 200.000 spectators expected for the two-day event.
With ultrafast bumpy roads, which snake through the forests in the east of the country, the Barum Czech Rally Zlin is known as one of the most strenuous rallies on the ERC calendar. Mixed weather is also forecasted, creating additional drama for the drivers: at one stage the sun might shine, whilst at another there will be heavy rain.
After seven rounds of the ERC, Zoltan Bessenyey and co-driver Yulianna Nyirfas remain leaders in the 2WD Drivers? Championship, 33 points clear of compatriot Lukacs Kornel.
?So that we stay in the lead our goal is to score as many points as possible, and to obtain that, we need to finish at least in the Top 5,? says the the Eurosol Honda Civic Type R driver about the mission that awaits him. ?This is my first time at the Barum Rally and I?ll be up against local drivers with great knowledge of the course, not to mention a number of other competitors who have been here before.?
It definitely will be a hard assignment. In addition to Lukacs, the Hungarian pair will face stiff competition from the likes of Austrian ace Hannes Danzinger, who was the leader in the A?ores, Austrian Hermann Neubauer, who finished third in Canarias, and Czech Jan Cern?, the reigning ERC 2WD champion.
Twelve local Czech Honda drivers, including main drivers Petr Pelech and Roman Martinec, will also join the Bessenyey-Nyirfas at the rally and they will all be looking to put in a good performance for the crowds and take advantage in their home rally.
?The track itself is similar to what we?re used to in the Hungarian championship, but the weather is typically unpredictable and it?s a question of luck to be on the track with the correct tyres should the sun shine or the rain fall. It won?t be any different this year, so the trick to the Barum is simply to finish, and to accomplish that, we just need to not make any mistakes.?
The rally starts, as is the tradition, in the Moravian city of Zlin on Friday August 30 with the Super Special. On Saturday August 31, the 103 crews begin the first of 15 special tarmac stages, covering a total of 234 km. The winner will appear at the finish around 15h51 on Sunday September 1.
More:
www.fiaerc.com