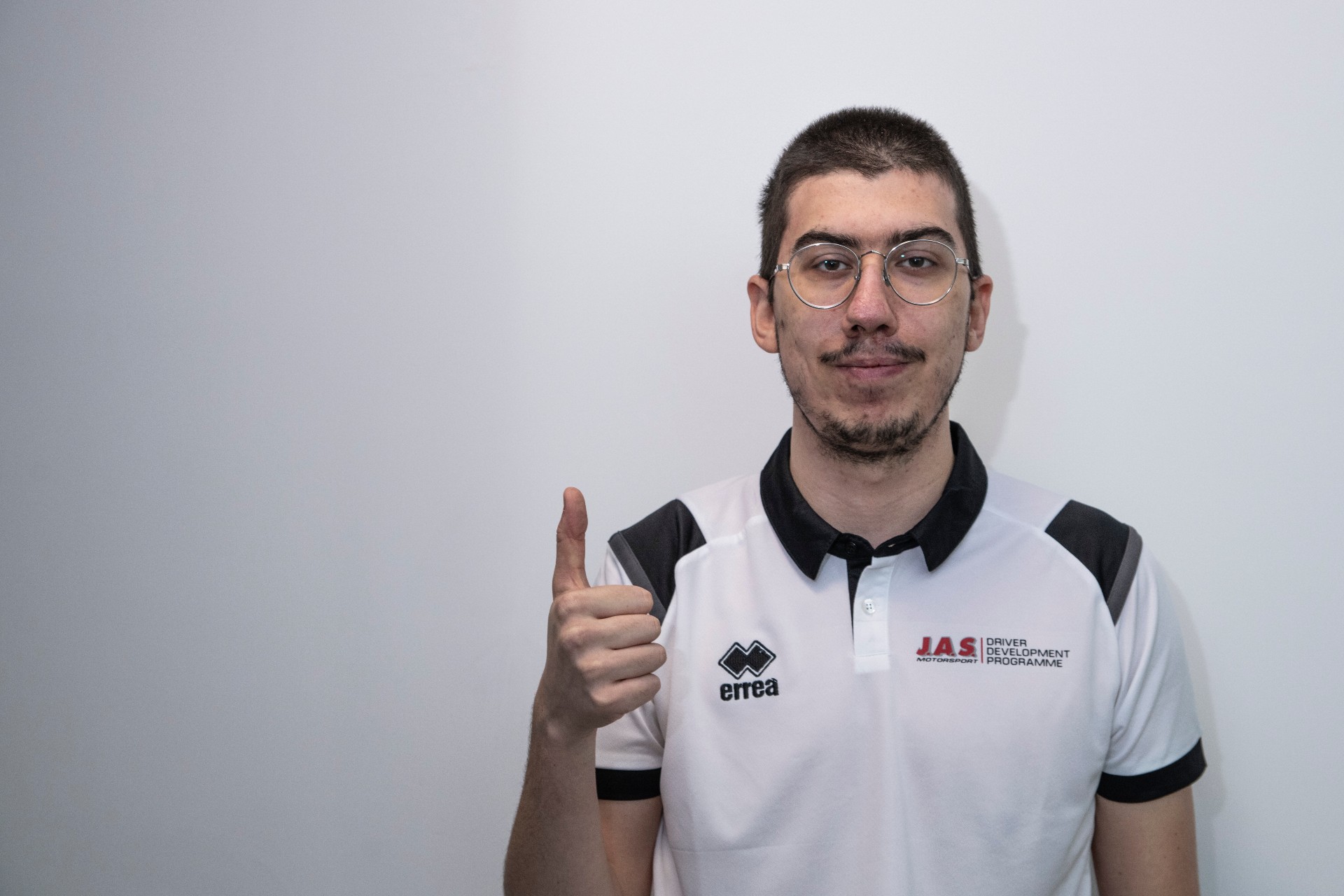 GT3 / 10 March 2021
Erwin Zanotti becomes JAS Motorsport Development Driver
The JAS Motorsport Driver Development Programme is delighted to welcome Italy's Erwin Zanotti as its latest member.
Officially launched last year, the Driver Development Programme is a comprehensive package aimed at preparing the next generation of young racers for the rigours and challenges of life as a professional competitor.
The programme focuses on developing each young driver's on- and off-track skills in a variety of areas with expertise and coaching provided by JAS Motorsport's team of technicians and managers plus experienced drivers from within the Honda Racing family.
Areas of focus will include disciplines such as managing tyres and fuel, pitstop training, optimising compromised set-ups for co-drivers, effective engineer and team communication, using data to impact car behaviour and working with customer teams.
In joining the scheme, the 20-year-old from Desenzano del Garda becomes an official JAS Motorsport Development Driver.
Erwin's first experience of motorsport came in go-karts, although he never raced them; instead waiting until a rookie campaign in Italian Formula 4 in 2019 to make his competitive debut.
A top-six result on his F4 UAE debut in 2020 was a hint of his potential, but the realities of the global pandemic in his home region led to a decision to pause his racing activities until this year.
In 2021 Erwin, who joined the DDP's winter training camp at Madrid's Motor & Sport Institute last week, will race a JAS-built Honda NSX GT3 Evo in a yet-to-be announced programme.
Erwin becomes the fourth member of the programme, joining Britain's Jack Young, who will race a Honda Civic Type R TCR this year, as well as Irishman Reece Barr and Italian Jacopo Guidetti, who will drive NSX GT3 Evos.
For more information about the JAS Motorsport Driver Development Programme, please visit the JAS Motorsport website.
Erwin Zanotti said: "I'm really happy to be a part of the JAS Motorsport Driver Development Programme. I think it's a great opportunity for for me - as a young driver - to develop myself and become better in every aspect of motorsport, both for my driving and for my personal growth. I had my first workshop as a JAS Development Driver last week in Madrid at our winter training camp and I really enjoyed it. It was an excellent way to start the season. I already knew Jacopo [Guidetti] as we live close to each other, but it was great to meet Jack and Reece too. I think it will be great to work with all three guys and the experts at JAS this year."
Riccardo Incarbone, JAS Motorsport Driver Development Programme Manager, said: "It's great to welcome Erwin Zanotti as the fourth member of the JAS Motorsport Driver Development Programme, meaning we now have two Italians and two drivers from the British Isles - a nice balance. The global situation that developed last year means he lost the chance to capitalise on all the experience gained during his rookie season of racing in 2019. As a JAS Development Driver, he'll have support from our experts 100 per cent of the way during 2021 as he develops himself on and off-track to become a complete racer and races the NSX GT3 Evo built by JAS."