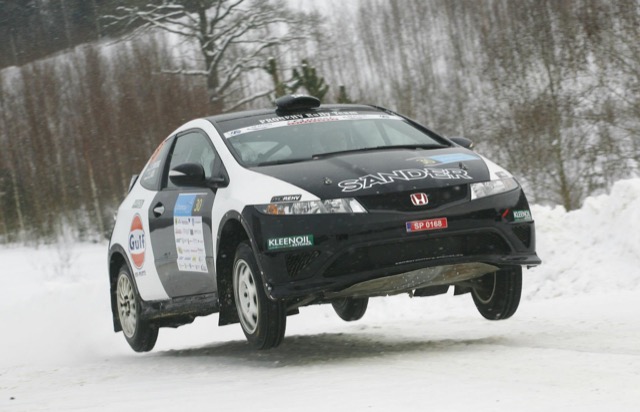 Rally / 22 November 2013
Estonian Rally Cup
Sander Siniorg won the 2WD class
After the 5th and last round of the Estonian Rally Cup, Sander Siniorg and co-driver Annika Arnek took the title in the EKV 2WD category. The Prorehv Rally Team-entered Honda Civic Type R won the Cup, in front of Roland Poom and Sander Pärn.

Kristi Subi finished 8th in the ECOM Motorsport Civic Type R, in front of Martin Vatter in the AMK Ligur Racing Civic Type R.
Estonian ace Martin Kangur finished 3rd in the 2WD class of the Estonian Rally Championship. In the overall classification of the Estonian Rally Championship the Catwees Honda driver ended 10th.