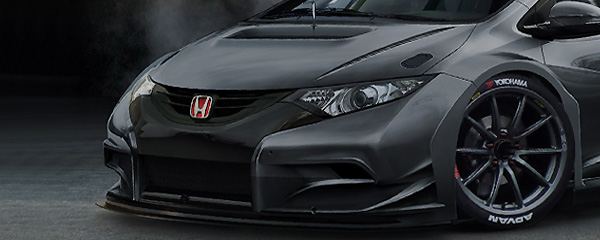 Rally / 12 January 2011
Evans And Weston Win Two-Wheel Drive Championship With Honda
The 2010 Australian Rally Championship ended in spectacular style on a rain-soaked Victorian day, with Eli Evans and Glen Weston taking out the two-wheel drive championship in their Honda Civic Type R.
The Honda certainly left its mark on the championship, with Eli and Glen making history in South Australia in round four becoming the first two-wheel drive car to take a podium in an ARC heat since the 1980s. They backed it up in Queensland grabbing a podium outright in round five.
?One thing I always wanted to do was drive a fast two-wheel drive car and I?ve had the opportunity to do that. It?s improving my driving as you have to approach corners a lot differently to a four-wheel drive car. I had a lot of fun driving the Civic Type R this year,? Evans said.Round six began under the threat of dark clouds. Evans was sitting in third position in the championship, ready for an assault on the forests he calls home. With the rally being absent from Victoria for the last few years, there were high hopes from the locals for an action-packed weekend.
The first two stages on Friday were run in the dry, with a mishap putting the Honda towards the middle of the field after Pioneer 1 and 2. Lardner Park was home to the Super Special Stages later that night. The heavens eventually opened, sending the crowds running for cover and the cars sliding all over the stage.
The Honda finished in seventh. Unfortunately, Rally Victoria was cut short by the drenching rain, with the Saturday afternoon stages cancelled due to hazardous conditions.
The Honda struggled with an electrical problem throughout the day. ?We changed computers, wiring harnesses, fuses, relays. We were running out of things to change. It?s frustrating. Top speed on the last stage was 130, which we?d normally be in top gear. Uphill was even worse,? Evans said.
The Honda finished round six in eighth place. ?We worked out the points for the championship and we?re in seventh. We didn?t expect that.
The real positive is that we won the two-wheel drive championship. It?s a great thing for Honda and its proven the Civic Type R is superior to other two-wheel drive cars in the Australian championship. ?I would like to have finished strong outright, that was my aim. We made a mistake early in the year and we damaged the car which cost us a lot of points. It was always going to be hard from there to salvage a good result.
?To have Honda?s support this year has been excellent. I?ve been spoilt. There are a lot of jealous people who would love to be in my racing suit,? Evans said