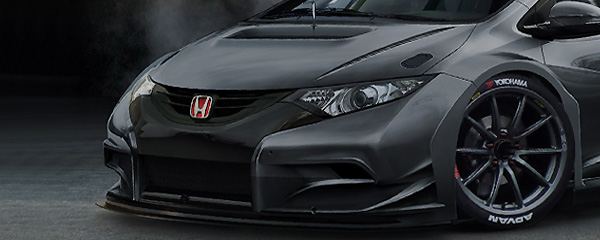 Race Track / 05 May 2013
FANS GO WILD FOR HONDA AT HUNGARORING WTCC EVENT
FANS GO WILD FOR HONDA AT HUNGARORING WTCC EVENT
More than 80,000 enthusiastic race fans cheered the Honda Civics to the grid for Race 2 of the WTCC event at the sun drenched Hungaroring. The most noise of drums, trumpets and klaxons was for national hero Norbert Michelisz who had finished a popular second in the feature race earlier but the Honda fans also acknowledged the Castrol Honda drivers, Gabriele Tarquini and Tiago Monteiro.
Tiago is praying that his fortunes take an upwards move soon. Having been off the track in the melee of the start of Race 1, the Honda Racing Team JAS mechanics performed a near miracle to get the number 18 Civic into race order with the Portuguese joining the starting pack from the pit lane. Tiago overtook nine cars and completed the race distance and was classified 13th overall.
"It was good experience to drive the Civic in the middle of the pack and learn how it behaves in hot traffic. We just have to keep fighting for every inch of track and for every chance of points and podiums. Nobody should underestimate the intense level of competition in the WTCC, it's racing at the highest level between cars, teams and drivers who are fighting for every possible result," said Tiago.
This intensity was very evident at turn 3 on the very first lap when Tarquini's Castrol Honda was tagged by another competitor in the scramble for positions and the Civic spun backwards into a heavy impact with the guardrail and then flew back onto the track into collision with Franz Engstler's car. The badly damaged Civic was on the track requiring the safety car to be deployed. A badly shaken Tarquini was immediately taken to the circuit medical centre for precautionary checks.
Michelisz meanwhile was battling to improve his row 4 starting position and whilst every attempt to pass was met with screams of joy from his many fans Norbi was only able to secure 8th place at the end of the 12 laps.
More:
www.fiawtcc.com