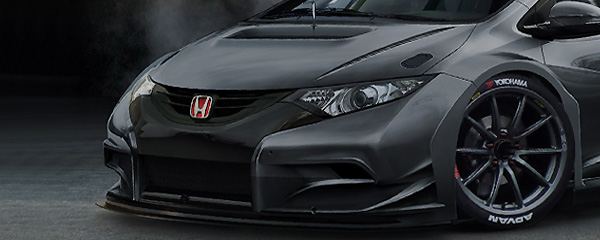 Rally / 09 June 2009
FANTASTIC WIN OF HONDA ACCORD IN GOTEBORG STC ROUND
Tomas Engstrom has achieved in Goteborg the first win of the JAS-built, MUGEN-powered Honda Accord in the Swedish Touring Car Championship 2009.
The Swedish driver has overwhelmed the event in spite of a 10-positions penalty on the starting grid of Race 1, having fitted the new MUGEN engine earlier than the specified by the regulations (minimum 2 complete events) therefore starting from the 14th position while having scored the 4th best lap time in Qualifying.
The decision to anticipate the installation of the new power unit was definitely well compensated by an extraordinary performance, which led Tomas to reach the 7th position in race 1 after several overtakings in the tricky city-track of Goteborg, and then fly undisturbed to lead Race 2, from the start to the chequered flag.
This is the first win ever for a spec-2009 Honda Accord Super 2000, engineered and developed by JAS Motorsport, and powered, for the first time , by the new Mugen engine in 2009 specs .
Tomas took a deserved victory following a very difficult winter but his passion and his great efforts allowed to him to be at the top exploiting at the best the updated Accord and the new Mugen engine JUST ARRIVED FROM Japan . "I would like to thank everyone concerned with the team, JAS Motorsport and his staff in Sweden and Mugen for the fantastic engine, as we have had many low moments in the winter time? Tomas said ? This win helps us to believe that we can get better hoping in a successful season . The second start was great,."
The victory in Gotebor proves once again the competitiveness of the Accord within the excellence of Touring Cars Racing.
"This is a very great result " says Alessandro Mariani, Managing Director of JAS Motorsport "our car is still at the top thanks to the latest technical evolutions and the arrival of the new engine. With Mugen we started to work for a completely new engine in the second part of 2008 season and we are delighted for such a successful debut ! A particular thank to Tomas who always believed in the competiveness of the car .?
Commenting on Tomas Engstr?m and his team's great performance, Hiro Toyoda, Vice President of MUGEN EURO said: "Of course it is always very satisfying to win, especially on our debut in a new racing category. We like to feel that we have been able to add the final key element to the chassis, driver and engine combination essential in winning races. This is already a great partnership, and confident of the chassis development abilities of our good friends JAS Motorsport and the motivation and skill of Tomas and his team, we will make every effort to keep providing the most competitive engines so that Engstr?m Motorsport can continue to beat the strong manufacturer-supported teams and keep HONDA's name at the forefront of the STCC?.