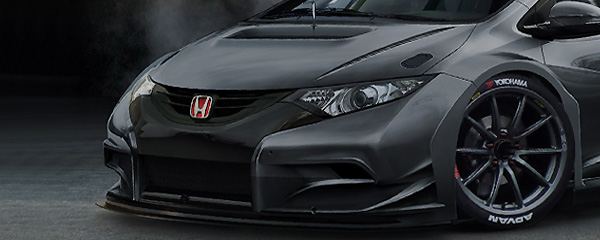 Race Track / 04 August 2013
FIA WTCC: ALL THREE HONDAS BATTLE TO TAKE POINTS IN RACE 1 ARGENTINA
ALL THREE HONDAS BATTLE TO TAKE POINTS IN RACE 1 ARGENTINA
Experts who predicted that the wide, flowing Rio Hondo circuit would produce a WTCC race full of dramatic changes of positions were absolutely right. There were so many passing and re-passing moves that at times it was difficult to keep track of the cars positions.
At the flag the three Honda Civics had all collected Championship points with Gabriele Tarquini finishing a fighting fourth to move back up into third place in the Drivers' Championship and Norbert Michelisz finishing seventh having run strongly in second place until the halfway mark.
The brilliant drive of the day without doubt must be that of Tiago Monteiro who started the race right at the back of the grid with a clear strategy to protect his Civic so that he had a competitive car for Race 2 where he will start on the second row. By lap 6 he had passed half the field – on the way setting the second fastest lap of the race – to finish in tenth place and earn a well-deserved Championship point.
"I decided to do what I could once the race got underway but I was determined not to risk any damage to the car but it was handling so well, really well balanced and gave me a lot of confidence so I could pass safely. I got up to the group fighting for places in the top 10 and it was so close even on the last two corners of the last lap I was looking for an opening. But 10th is good news and I'm ready for Race 2," smiled Tiago.
Tarquini was frustrated having made a great start and shadowing Michelisz right from the start.
"I wanted us to try and get away from the big crowd but it was so busy. On lap two I was forced wide and the dust so thick that I went so wide the next minute I was 8th. I made a good recovery but it took me four laps to get back to the fight and then I had a chance to dive through into fourth place. It was a battle to hold that position but we collected good points in the end. So after Race 1 I am third in the Championship. It will be tough to add more points this afternoon but we will try."
"The three engines ran faultlessly for the race and the drivers did a great job especially Tiago who drove exceptionally," said Daisuke Horiuchi, Large Project Leader for WTCC development from Honda R & D. "We are immediately analysing all the data and see where we can make some fine tuning for the best performance for Race 2."
More:
www.fiawtcc.com