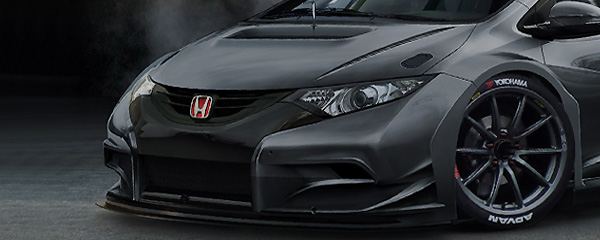 Race Track / 04 August 2013
FIA WTCC: PODIUM AND MORE POINTS FOR HONDA CIVICS IN ARGENTINA
PODIUM AND MORE POINTS FOR HONDA CIVICS IN ARGENTINA
Gabriele Tarquini mounted the podium to collect his well-earned trophy for a fighting second place in Race 2 of the WTCC event in Argentina this afternoon. Honda Civics also took 5th and 6th positions, all three cars showing ever improving on-track performance reflecting the on-going development in this, the first full year of World Championship competition for Honda.
Tarquini made a lightning start from 7th on the grid to be into 4th place by the end of the first lap. Tiago Monteiro had already used his second row starting position to good effect and had a strong hold on second place with a gap to the pursuing cars. Norbert Michelisz had also moved his Civic up to 6th place and was already involved in a mighty tussle for the position.
The Italian went wide on lap two and dropped to 7th but once again showed his famous tenacity to fight back to 4th place on lap 7. Monteiro was bumped from behind by the current Championship points leader, the number 18 Castrol Honda going a long way off the tarmac into the dirt. Tiago's skill enabled him to recover the circuit quickly and he set about regaining positions. A drive through penalty removed Tiago's attacker, promoting Gabriele to second place which he held to the end. Tiago passed cars to catch up with Michelisz and the two Hondas crossed the line virtually together for 5th and 6th places.
At the post-race press conference Gabriele was full of praise for the Civic and the progress being made. "I have a really good car here, we have made chassis changes that are improving the car considerably. Even small changes such as the slight change in tyre pressures I made between Race 1 and Race 2 are working well to make the car faster. I really did not have to defend my position at the end of Race 2, I had the speed I needed."
"Of course I'm disappointed," said Tiago after the race. "I really felt that I had a podium opportunity but if we take an overall view of the results of the weekend we have to be pleased. We have learned a lot of the car, and have got a really good balance. The car showed to be very competitive and able to recover the gap to others when we have lost places. That means we are building speed. I think it has been a very positive weekend."
Equally pleased with the performance is Daisuke Horiuchi, Large Project Leader for WTCC development from Honda R & D. "It is good to see that the small changes we made to the mapping have paid off. The small set-up changes helped Gabriele take a very strong place in Race 2."
The WTCC now moves on to California for the event at Sonoma early in September. The Castrol Honda team leaves Argentina after a hectic, sometimes fraught but ultimately positive and rewarding race weekend.
More:
www.fiawtcc.com