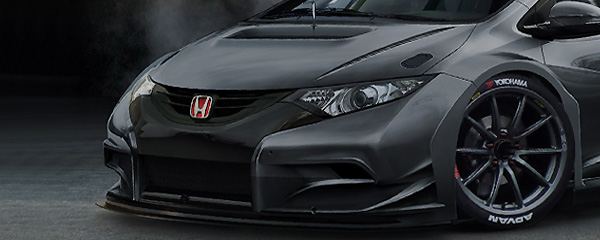 Race Track / 06 April 2013
FIRST SEASON POLE POSITION FOR CASTROL HONDA CIVIC IN MARRAKECH
FIRST SEASON POLE POSITION FOR CASTROL HONDA CIVIC IN MARRAKECH
Honda Civic will start the FIA World Touring Car Championship race from pole position after a commanding performance by the Castrol Honda team and driver Gabriele Tarquini at the Race of Morocco in Marrakech.
Gabriele used his knowledge of this very difficult circuit to record the fastest time in the final qualification shootout of 1m 44.358 having improved his lap times on every session on track today.
"I am very happy to be on pole position, it is the best place to start especially here to hopefully avoid any dramas at the first chicane," said Tarquini. "There is strong competition behind me but we are improving all the time and for sure this is nowhere near the full potential of the Civic WTCC. We will continue to work on the car during the season and look for results. Everything will be hot tomorrow, the weather and the track but I hope to stay cool with the Honda."
In only the second round of its first full season, the Castrol Honda World Touring Car Team is showing the performance that should make it a strong contender as the season speeds across the globe. There has been little time since the inaugural race at Monza where Tarquini took a third place podium in his first weekend at the wheel of the Civic, but performance improvements have been achieved.
Large Project Leader for WTCC development from Honda R & D, Daisuke Horiuchi, is pleased with the strategy. "We analysed the performance data from Monza and have made alterations to the electronic engine mapping. We have also applied some of the winter testing data with our strategy of step by step improvement. We have improved the acceleration out of corners and our aim this weekend was to make a strong challenge to the performance of the long established cars. The target was to catch them and, if possible, pass them. I am very pleased with the result for the team."
The daunting Marrakech Circuit is a fast but dramatically narrow street circuit with un-forgiving concrete walls as Castrol Honda team-mate Tiago Monteiro unfortunately found out.
"We have to fly the kerbs at this sort of circuit and I was taking more and more throughout the day, higher and faster off the kerbs and later braking; my times were always competitive but after a few laps in qualifying the Civic came off the kerb too fast and I made contact with the wall. I hope the mechanics can repair my car overnight," said the unhappy Portuguese star.
More:
www.fiawtcc.com