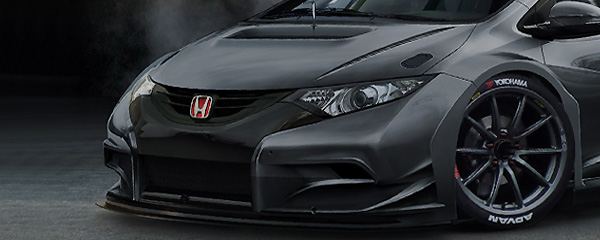 Rally / 30 April 2008
FIRST TESTS FOR TEAM HONDA RACING SWEDEN
Team Honda Racing Sweden officially started his week the challenge to the Swedish Touring Car Championship.
JAS Motorsport has delivered a brand new Honda Accord Super 2000 to the Swedish squad which has then spent two days of intense testing in Varano, with both Tomas Engstr?m and Thed Bj?rk fully committed to experience the latest developments engineered by JAS Motosport during the winter, in view of the pre-season STCC testing which will commence next week in Knutstorp and Sturup. "The Accord has gone through a deep technical evolution" says Stefano Fini, Technical Director at JAS Motorsport "which has included all major components of the car. Engine, transmission and suspensions as well as the electronics have been upgraded and the car has proven to be immediately faster than last year, while keeping the same reliability. As Official Partner of Honda in Racing Customers Support, JAS Motorsport will keep supporting the Team by providing technical support at the race track but also, above all, further and continuos developments during the season" First time for Thed Bj?rk at the wheel of the Accord Super 2000.
"I am quite impressed" comments the former STCC champion "the car is quite well balanced and very sensitive to little adjustments, while being quite easy to drive. I have reached the pace quickly and we had the chance to test a wide variety of solutions, most of which have proven to be beneficial. I knew the JAS-made Honda engine was competitive, and finally I could finally experience how powerful it is. We will certainly be top contenders in the Championship" Tomas Engstr?m, in his double function of Team Manager and Driver, was also satisfied.
"This test session was really useful, first of all because we could shake down the new car and let Thed get familiar with it. Several components of the Team are also new and we need training to get the machine running perfectly. We aim at the top, and since the STCC is a highly professional championship we must make sure that everything is perfect, including the car, the team, the drivers. The cooperation with JAS, which has been supporting us for many years, and the assistance of our technical partners will be also fundamental" .
Media contact : media@jasmotorsport.com
Website : www.jasmotorsport.com