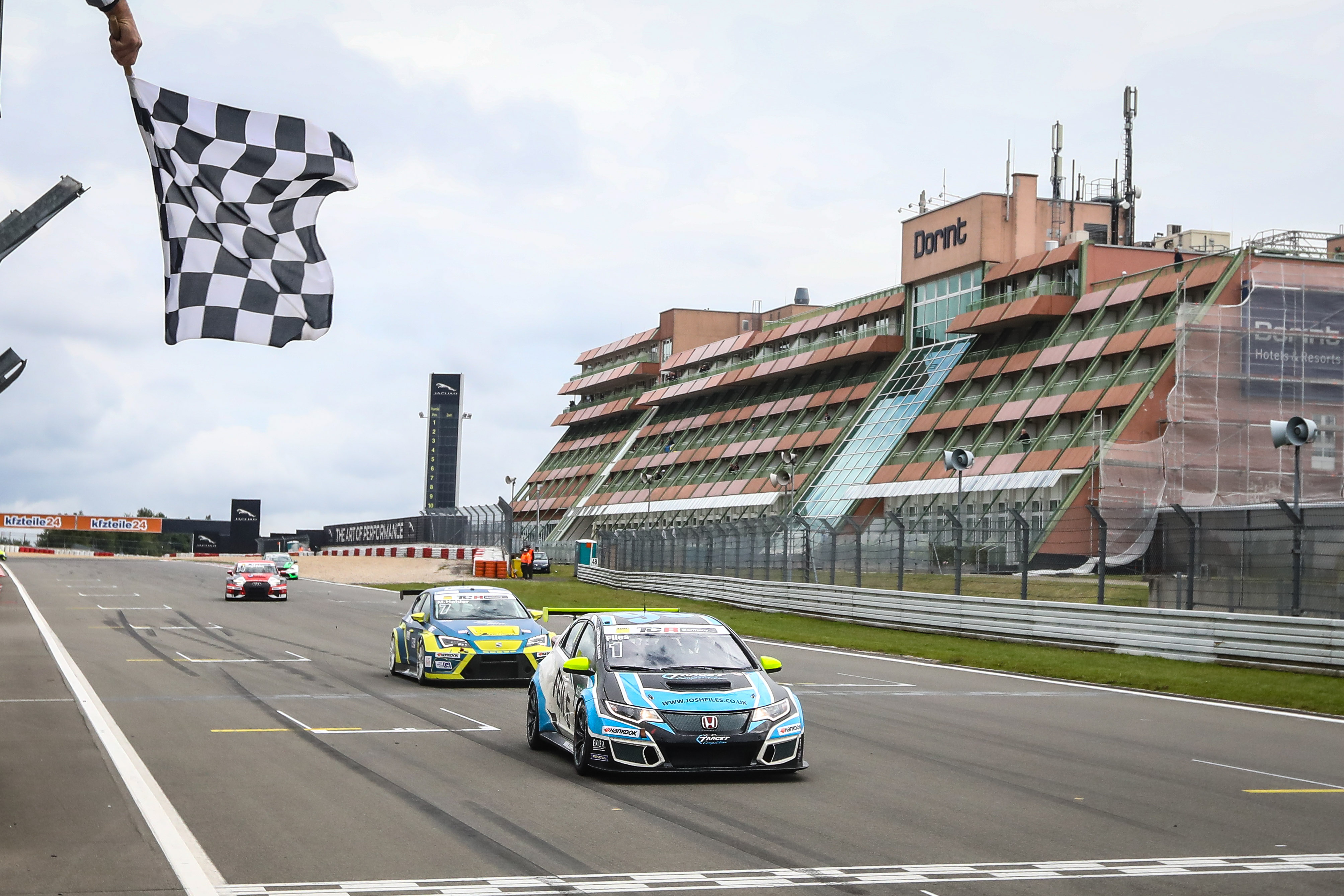 TCR / 07 August 2017
Four-star files wins again in JAS Civic
JAS Honda driver Josh Files triumphed at the Nurburgring last weekend to maintain a huge lead in the TCR Germany points table.

From third on the Race One grid, Files snatched the lead at the first corner and determinedly hung on; the reigning champion benefiting from a Civic without success ballast at the German circuit.

His and the Target Competition team's fourth win of the year means he could secure a second straight TCR Germany title with a strong score next time out, despite being knocked out of Race Two in a nasty startline incident and losing further potential points.

Files' team-mate Jurgen Schmarl was the best of the Honda drivers in Race Two in seventh place while 12th and 20th were the best results for Kris Richard and Jose Rodrigues in the other Target Civics.

Target's closest rivals for the Teams' Championship are another Honda team; the Fugel Sport-run Honda Team ADAC Sachsen.

Oschersleben race winner Moritz Oestreich was ninth and eighth while team-mate Steve Kirsch was seventh in Race One but was an unfortunate retiree while he challenged for the lead of Race Two.

The series resumes in six weeks' time at the undulating Sachsenring circuit near Chemnitz.

Mads Fischer, JAS Motorsport TCR Project Leader, said: "I'm delighted to see Josh and Target Competition return to winning ways. They're a fantastic partnership and are well on their way to making it two championships in a row. This was a magnificent victory by Josh and Target, achieved in a Civic still badly affected by a Balance of Performance that, in my opinion, is still not equal enough. If you ignore Josh, who had no success ballast either, the best Honda driver in Race One was seventh; and Race One is the one where your qualifying speed really shows. I admit the latest BoP change last week - which reduced the weight of the Honda by 10kg - has helped us, but the Civic remains much heavier than some of the other cars, despite having never shown a significant performance advantage across the season, and this needs to be further addressed."