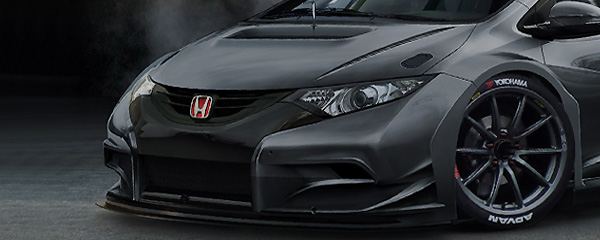 Rally / 15 October 2008
GR. N ECU BY MUGEN NOW READY!
Group N ECU


October,14,2008


After extensive development by
MUGEN
, the new Engine Control Unit is now ready and addressed to all Gr.N Racing/Rally Customers wishing to upgrade the performance of their Civic Type R (FN2)
The Gr.N ECU is a genuine Honda hardware reprogrammed by
MUGEN FOR COMPETITION USE ONLY
which features the following:
-
PLUG ?N PLAY
: it fits the original electric and electronic equipment of the road car, no need to replace any other component (dashboard, electronic throttle, steering box, etc?.)
-
EXTRA PERFORMANCE
(see power curve attached, +10 HP max power, + 10 HP max torque)
-
DRIVE BY WIRE
recalibration, i.e. quicker and linear response of the throttle valve in function of throttle pedal travel, appropriate for competition use.
-
VSA - secondary LAMBDA
disabled.
- ABS
is maintained in operation, therefore if the Customer wish not to use, he shall electrically disconnect (unplug) the ABS unit in the engine compartment
-
REV LIMITER
set at 8300 RPM
- The ECU is remapped in function of a
HIGH PERMEABILITY AIR FILTER
and an
UPGRADED EXHAUST LINE,
including silencer and cat converter, all this included in the kit. The MUGEN ECU works effectively also with the original exhaust pipeline and air filter, although performance is slightly affected.
- The MUGEN ECU is
NOT PROGRAMMABLE
by the user.
Also available as part of the kit (see permitted use):
- Upgraded exhaust pipeline, including silencer and cat converter
- High permeability air filter
Pricing
See General Terms and conditions of sale
Delivery Time
The new ECU will be available from December,15,2008