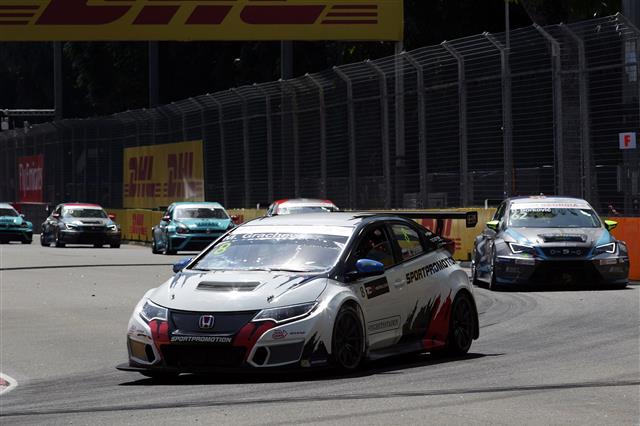 TCR / 19 September 2016
Grachev Scores Another Win
JAS-Prepared Civic Shines Under the Singapore Lights
Mikhail Grachev took a lights-to-flag victory in the second race of the latest TCR International Series meeting in Singapore. His victory in the JAS-prepared Civic TCR was an exceptional achievement as it was his fourth win in just ten starts.
"I'd like to give thanks for the team for the great job they did all weekend," said Grachev. "We deserved this victory number four."
Unfortunately, lead team driver Gianni Morbidelli and returning driver Kevin Gleason fell foul of both the stewards and fellow competitors, even though Morbidelli had initially qualified on the front row for Race 1 and Gleason's tenth spot gave the American the Race 2 reverse grid pole. Morbidelli was demoted to seventh instead of first on the grid and Gleason lost his pole start after the penalties. Both drivers were then unfortunate to be involved in accidents with other over-enthusiastic drivers with very little to show for their weekend efforts when the dust finally settled.
Next on the TCR agenda is the penultimate round of the series, again supporting the Formula One GP, this time in Malaysia on 30th September, 2016.