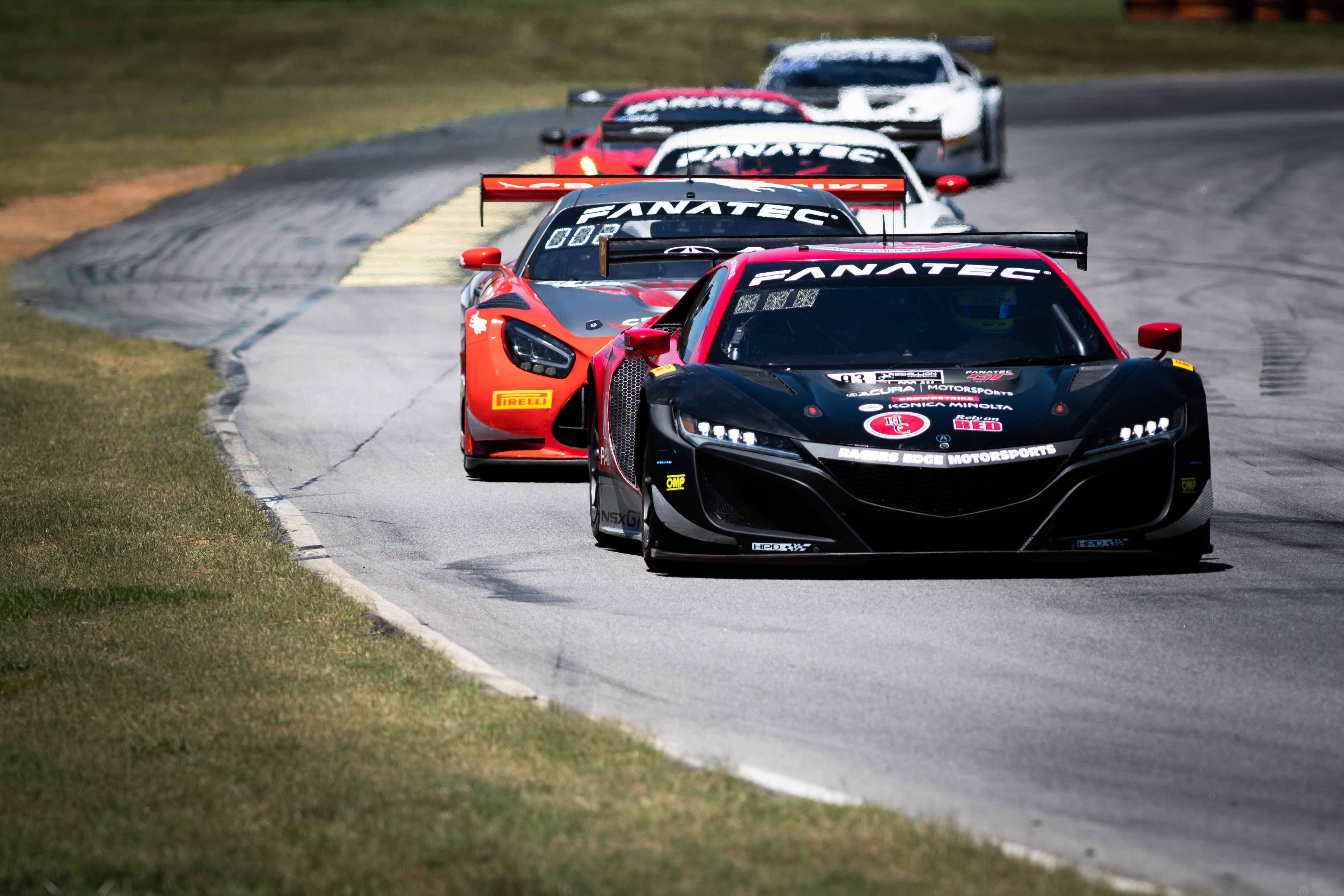 GT3 / 20 June 2022
GT World Challenge America pole position for NSX GT3 Evo 22
Racers Edge Motorsports became the first Pro-Am team to score an outright GT World Challenge America pole position this year thanks to a supreme effort by Mario Farnbacher in the NSX GT3 Evo 22 at Virginia International Raceway.
The German proved the pace of the JAS Motorsport-built car at the spectacular circuit on Saturday morning, but had to watch on in horror when co-driver Ashton Harrison was eliminated early in Race One in a high-speed multi-car incident.
But incredible work by the team, using some components borrowed by fellow NSX GT3 Evo 22 team Rick Ware Racing, ensured that the car was able to start from the front of Sunday's race.
Farnbacher led all the way to the mandatory pit window with Harrison looking set for Pro-Am victory and second place overall as the clock ticked down to the 90-minute limit.
An error just six minutes from the finish resulted in a spin across the track that dropped Harrison to seventh in Pro-Am, but a daring last-lap move allowed her to finish fifth.
RealTime Racing duo Erin Vogel and Michael Cooper endured a challenging weekend; missing FP2 due to an electrical issue and qualifying 12th in Pro-Am for both races.
Vogel lost ground in Race One as she went off-track to avoid the incident in which Harrison was eliminated, and was later spun by a rival, meaning she reached the pit window ninth in class.
Once aboard, Cooper began a mighty fightback and snatched fifth in Pro-Am on the final lap with a slick move. A braking issue led to him crashing out of Race Two at quarter distance. He and Vogel are seventh in the points with Harrison and Farnbacher remaining third.
Both cars were competing as part of the NSX GT3 Customer Racing Programme; a global collaborative project with JAS Motorsport responsible for assembly of all cars.
Honda Performance Development (HPD) and M-TEC handle sales and technical support in North America and Japan respectively, with JAS responsible for these areas across the rest of the world.