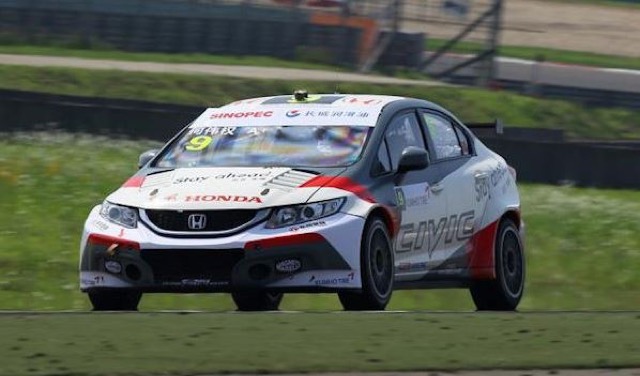 CTCC / 08 June 2015
Henry Ho wins dramatic Shanghai CTCC race in JAS Motorsport-prepared Honda Civic
Ho converts pole to win in the rain
Henry Ho took victory in the second round of the 2015 China Touring Car Championship for the Dong Feng Honda Racing team ahead of the Kia of Jim Ka To and Ford's Andy Yan in a rain-hit event at the Shanghai International Circuit.
The race was delayed by 20 minutes due to rain, with the JAS Motorsport-prepared Hondas forced to start down the order due to a late call to change tyres which promoted Kia's Leo Yi Hong Li to pole position, which was originally Ho's.
Leo Yi led the race at the start, but he was soon overtaken by Andy Yan's Ford on lap three. The Kia driver then dropped to fifth position following contact with Henry Ho and was also passed by the other Honda of Martin Xie in the latter part of the race.
Henry Ho took the lead on lap five after passing both Andy Yan's Ford and Jim Ka To's Kia, taking the first win for Honda after Zou Si Rui had been deprived of victory in race one following contact with Jason Zhang's Kia at Guangdong.