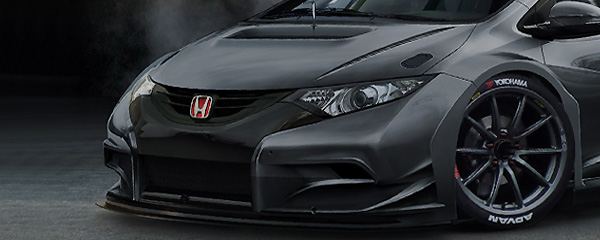 Rally / 23 September 2008
HISTORICAL WIN OF HONDA ACCORD IN THE WTCC
James Thompson has achieved in Imola the first win ever of the Honda Accord in the World Touring Car Championship.
The British driver has overwhelmed the event by scoring a 3rd place in Race 1 and an impressive supremacy in Race 2 culminated with the fastest lap time and a well deserved victory.


This is the very first time that the Accord Super 2000, engineered and developed by JAS Motorsport, wins a WTCC race, and a first win ever for a Japanese manufacturer.
Thompson took a deserved victory following a weekend where the British driver and the car just got better and better. He had driven a fantastic first race to get a podium, and then he excelled once again to claim the win.
?I would like to thank everyone concerned with the team, as we have had many low moments this season. This win helps us to believe that we can get better. I am very proud to be the first person to win for a Japanese manufacturer. The second start was great, especially as the first one thwarted my chances to win the first race. I always had a the back of my mind that we could win a race this weekend. I was grinning like a Cheshire cat as I went over the line. We will now concentrate on the races that are left. Monza will play to our strengths, and lets see what happens at the other two races.?
The victory in Imola proves once again the competitiveness of the Accord within the excellence of Touring Cars Racing, and just follows the brilliant performances already achieved in 2008 either in the Swedish Championship (3 wins by Thed Bjork), the Danish Championship (1 win by James Thompson) and the Italian Championship (2 wins by Massimo Arduini).
?This is a real historical moment for JAS Motorsport? says Alessandro Mariani, Managing Director of JAS Motorsport ?our car is finally on top of the world touring car racing, after years of strong work. Our thanks to James, the N-Technology Team and our engine partner GIANFA (Carlo and Giuliano Facetti), all of them having worked hard through the season to reach this prestigious result. We all look forward to the remaining three events to reconfirm such good performance. This victory is extraordinarily valuable as the Accord has never taken advantage of the same resources of the other work teams, but it is the result of full dedication and commitment to the project. As Official Partner of Honda in Customer Support, we are happy to reward Honda and their Customers for their confidence in JAS Motorsport?