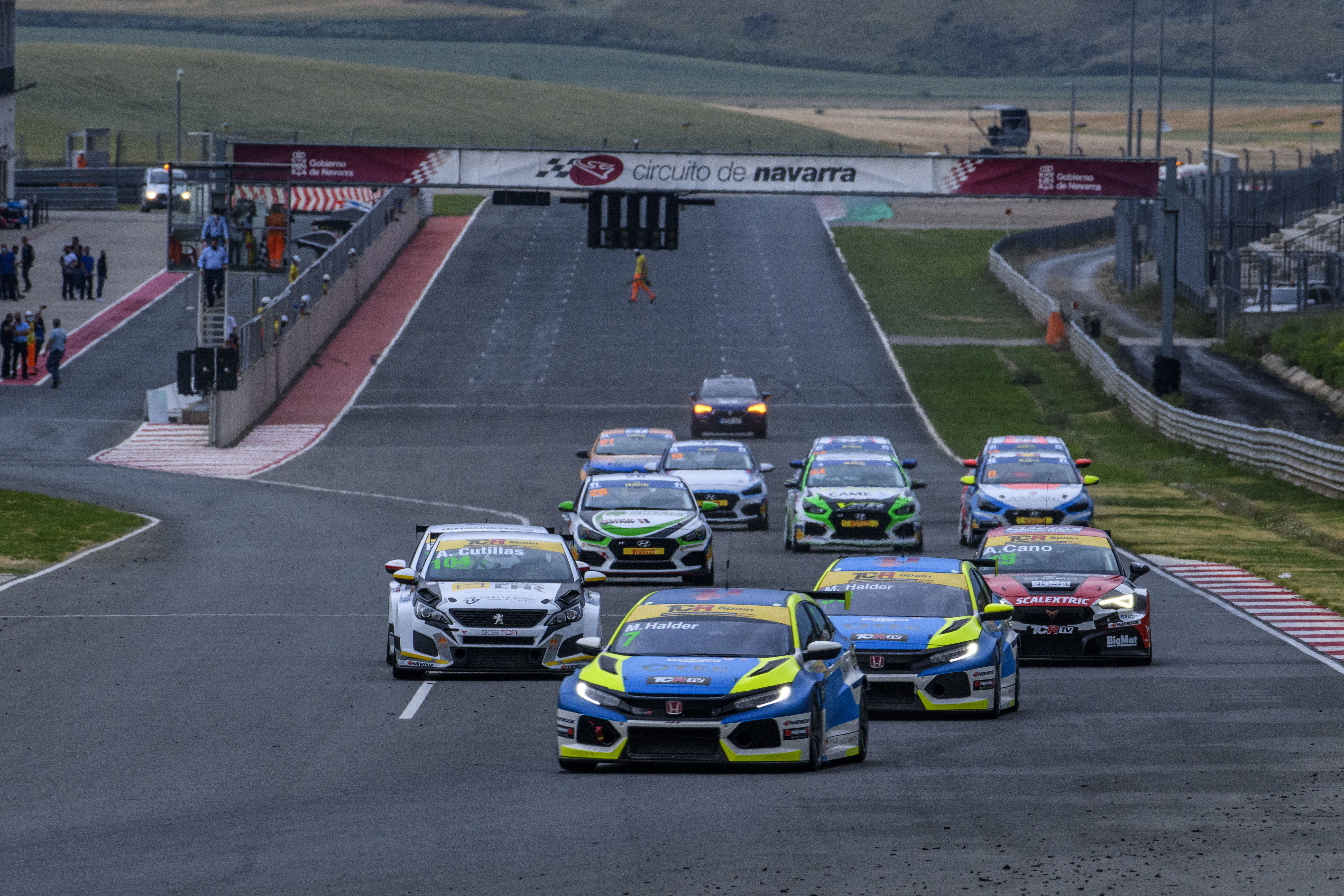 TCR / 01 June 2021
History-making victories for Civic Type R TCR drivers
Honda Civic Type R TCR drivers made history last weekend with three outright victories and four class wins in two countries during an ultra-successful weekend of racing.
TCR Spain
Halder Motorsport dominated the opening round of the series at Navarra as debutants Mike and Michelle Halder won all three races between them and collected a pair of one-two finishes.
Having qualified second and fifth, Mike and Michelle rocketed into the top two positions by the first corner of Saturday night's opening race; Mike taking the first series victory for the JAS Motorsport-built Civic after leading throughout and Michelle finishing fifth.
Michelle turned the tables on her brother from reversed-grid pole on Sunday as she became the first female to win races in three different TCR series with Mike finishing second.
Mike rounded out the weekend with another win in Race Three to leave Navarra with the series lead.
TCR Europe
JAS Development Driver Jack Young enjoyed a brilliant Saturday at Paul Ricard, France as a fairer Balance of Performance (BoP) than in Slovakia helped all five Civic drivers.
Securing a career-best sixth place in qualifying, the Northern Irishman battled to a Junior Trophy win in fifth overall to lift him - for 24 hours at least - into the overall Trophy points lead.
Sadly for the youngster, left-front suspension damage as a result contact in Race Two lost him a near-certain first podium finish.
Teenage team-mate Isidro Callejas recovered from a non-finish on Saturday to take the Rookie Trophy win in Race Two in 10th overall while Martin Ryba was twice second in the Diamond Trophy rankings.
PSS Racing Team stalwart Viktor Davidovski enjoyed the best weekend of his touring car career as he qualified 10th and, from Race Two's reversed-grid pole position, scored a career-best fourth-place finish.
Not only that, but his results secured Diamond Trophy victory in both races to leave him heading the class points from Ryba.
Team-mate Franco Girolami topped Friday practice and started Sunday's race from second on the grid, but was shuffled back through the opening few turns and finished fifth to add to seventh place on Saturday.
He's now fourth in the standings, one point away from the top three, with Davidovski 11th and Young 13th.