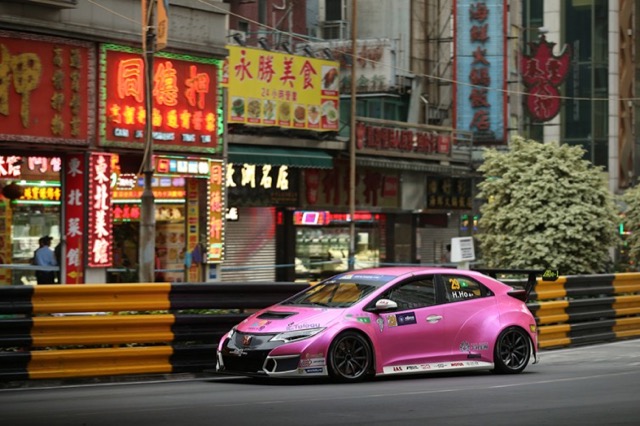 TCR / 13 April 2016
Ho to Contest TCR Asia Series in JAS Civic
Backing from Honda China
Multiple Macau Touring Car champion Henry Ho announced his participation in the 2016 TCR Asia Series. After making his debut in the TCR International Series on the streets of his home Guia Circuit last year at the wheel of a JAS Motorsport-built Honda Civic TCR, Ho is now looking forward to the new season.
"I think TCR is a very successful formula throughout the world and I like what the concept is doing for Touring Cars," he explained. "As an official driver for Honda China, and with the support of JAS Motorsport, I feel we can be very competitive in the Asian series, especially after the Civic TCR claimed the title last year, and the 2016 International Series has already shown the Honda to be a very fast and capable challenger."
Ho is still working out the details on team logistics for his Honda entry, but he is convinced the Civic will be one of the cars to beat this year.
"I had a great battle in the CTCC last year with Andy Yan who has just revealed he will be in TCR Asia this year. Sadly I missed one round of that championship last year, so couldn't take the fight all the way to the final round, but I will be doing my best to go after the crown this year, regardless of who the competition will be. I'm really looking forward to the opening round in South Korea."