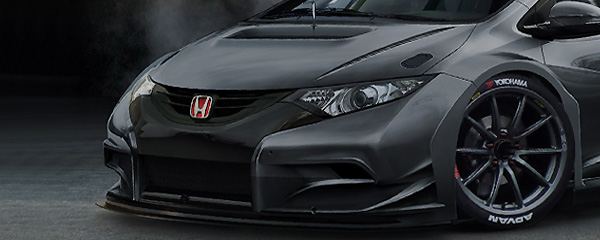 Rally / 25 October 2011
Honda CR-Z Slalom Challenge: 367 starters and 100 finalists in Erlensee
The Honda CR-Z Slalom Challenge 2011, who was organized in cooperation with Honda Deutschland, ended this year with the Autum Party and the tests at the Lausitzring.
More than 367 starters in 6 pre-run events enjoyed driving with the Honda CR-Z and finally 92 of them were accepted for the final in Erlensee.
After a thrilling and very close competition ? only 15 hundreds of a second between the first and second place ? Andreas Nitzschke (Wermelskirchen), who won already the pre-events in Kassel, beat Sacha Ziefle (Wuppertal) and Ewen Nowak (Braunschweig).
Andrea Nitzschke went home with a brand new Honda CR-Z, while Sacha Ziefle won a Honda Zoomer scooter and Ewen Nowak a Honda lawn mower!
The next season of the Honda CR-Z Slalom Challenge will start on April 28 and Mai 1st at the Tuning World Bodensee. Regardless the other events in Leipzig, Soltau and Erlensee, the organizer of the Honda CR-Z Slalom Challenge is hopeful to use other attractive locations like Oschersleben, Berlin, Norisring, N?rburgring etc.
?Because of the safety standards, we prefer to run the CR-Z Slalom on more safety tracks,? said Andreas Mansfeld. ?ADAC Safety training areas are located in every region of Germany. Now we only need to find free week-end dates!?
More: Ken Block Fan drifting Honda CR-Z
http://www.youtube.com/watch?v=i0khykRKVgg