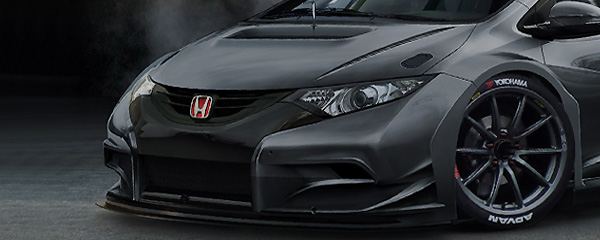 Race Track / 07 June 2013
HONDA FIRST ON TRACK IN WTCC MOSCOW DEBUT
HONDA FIRST ON TRACK IN WTCC MOSCOW DEBUT
The Honda Civic of Tiago Monteiro had the honour of being the first ever WTCC car on track at the new Moscow Raceway when the World Touring Car Championship weekend opened this afternoon in Russia.
It took just five laps for his team-mate Gabriele Tarquini to be sitting comfortably at the head of the time charts, the Castrol Honda stopping the clock in 1minute 44.352 seconds. The drivers used this first test session to make suspension adjustments to gather data on this new track.
"It is much more technical than it looks," reported Gabriele at the end of the 30-minute test session. "There are lots of changes of direction and then a long straight where again slipstreaming can be valuable. It is not as flowing as we would like for our car and the tight corners give lots of understeer and I think if the weather is hot for racing the tyres will need protecting."
The Moscow Raceway was opened in 2012 having been designed by the German specialist Herman Tilke. The 3.9km circuit is located 70 kilometres north west from the Russian capital. This modern facility is already hosting major race series and is proving attractive to WTCC participants, especially as the Russian passenger car market is growing. Tarquini improved his time later in the session but then his time was beaten by Tom Coronel whose car is running 50kgs lighter than the Honda and also by former Champion Yvan Muller. Third position overall on the first ever run on this track bodes well however for the official qualifying sessions tomorrow. Monteiro finished the session in 7th position and was also surprised about this track.
"It actually drives much shorter than it looks when you walk the circuit as we did yesterday. The corners come up very quickly with some very hard braking which unsettles the car so you cannot get a really good flow in the driving. My Civic was switching from understeer to oversteer as the corners went each way. We will have to get the best compromise for tomorrow's sessions. But I really do like new tracks, it's always a great experience to have to learn a new circuit quickly."
The third Honda Civic of Zengo Motorsport driven by Norbert Michelisz finished the session in 11th position with the team confident that they will be higher up the time sheets after official qualifying on Saturday prior to the two Championship races on Sunday.
More:
www.fiawtcc.com