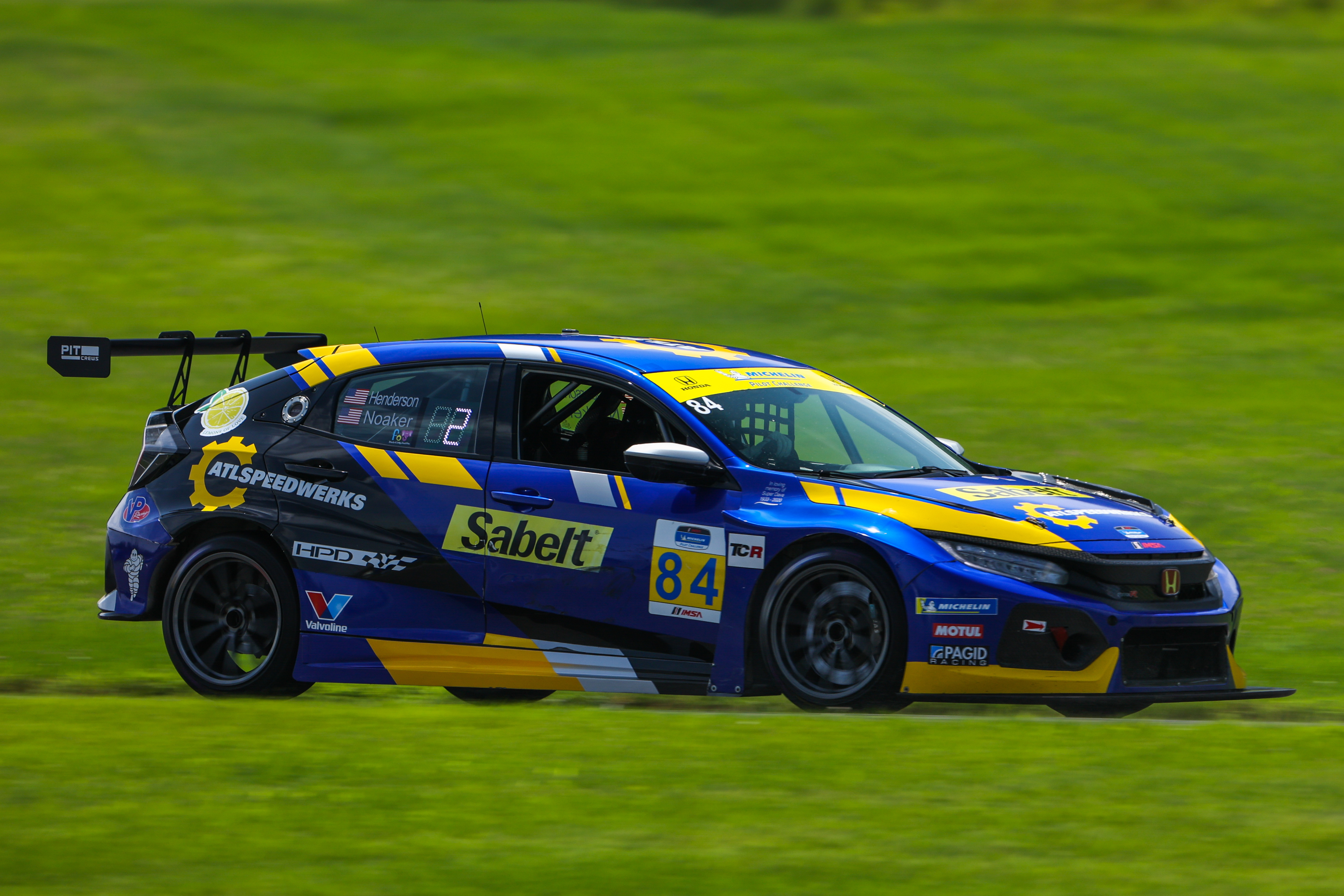 TCR / 19 July 2021
Honda stay ahead in IMPC Manufacturers' title race
An heroic performance by Atlanta Speedwerks was rewarded by a pair of top-10 finishes as the IMSA Michelin Pilot Challenge continued at Lime Rock Park that kept Honda on top of the TCR Manufacturers' Championship.
Hit by weight penalties at successive events, the Civic Type R TCRs competing in the IMPC were 60kg heavier than two races ago. Despite this, Brian Henderson was able to qualify third and ran second for most of his stint before grabbing the lead when many of the field stopped under full-course yellow conditions just before half-distance.
Aiming to complete the race on just one stop, rather than pit for a 'splash 'n dash'like most others, but relying on a further 'yellow&' period to make the strategy work, Henderson was out of luck and had to pit under green-flag conditions instead.
That - coupled with a later unfortunately-timed yellow - meant sixth was the best he and co-driver Robert Noaker could achieve.
The formerly points-leading sister car of Ryan Eversley and Scott Smithson suffered a tough weekend that began with a crash for the latter in FP2 that resulted in the pair missing qualifying and a new car being built up overnight.
With many parts coming from a donor car and others being removed from the crashed chassis and installed in the replacement machine, the job was completed just five minutes before the green-flag lap began.
Starting from the pitlane - which itself incurred a drive-through penalty - Smithson reached the driver changes in eighth spot, despite his car being without ABS or a no-lift gearshift mechanism.
Eversley was swiftly given a 60-second stop/hold penalty for exiting the pits while the red light was displayed at the exit; the resultant time loss dropping him two laps behind. He hauled the car up to eighth.
That was at the expense of fellow Civic Type R TCR team VGMC Racing, who suffered a power-steering issue with 15 minutes to go.
Victor Gonzalez Jr and Karl Wittmer - who returned to the car after missing the previous event at Watkins Glen - had started 13th, but climbed to sixth spot well into the second half of the race.
After a fierce duel with Noaker, Wittmer's issue dropped him back and forced a late pitstop; causing him to fall to ninth by the flag.