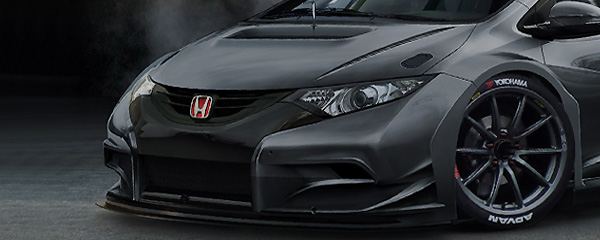 Rally / 19 March 2012
Honda takes the lead in the IRC Manufacturer?s Cup
Thanks to blistering performances by Angel and Victor Marrero and German Hernandez and Isra?l Pereira at the Rallye Islas Canarias this weekend, Honda is now leading the charge in the 2012 IRC 2WD Manufacturer?s Cup. The Marrero brothers took third place in the 2WD category, followed by Hernandez and Pereira in forth.
For the Marrero-siblings and the Juan Armas Canarias Racing Team, it was a repeat of last year?s success. And whilst the Rallye Islas Canarias, the second round of the IRC, presented them with a number of challenges, their local knowledge and previous experience proved to be invaluable.
?With the exception of an unexpected threadbare left front tyre in SS 12, which lost us nearly a minute, we didn?t have any problems.? said Angel at the finishing line. ?And we are really happy that we scored again for Honda in the IRC."
He added: ?From here we are now focused on the Las Palmas Championship and the imminent arrival of our Civic evolution-kit, which should provide us with a competitive edge.?
German Hernandez and co-driver Isra?l Pereira were equally pleased with their performance, in what was their first ride in the Honda Civic Type R of the Norauto-team. For much of the weekend, the drivers were kept in fifth behind Harry Hunt. However, the Brit was forced to retire in the final stage after engine failure, leaving Hernandez to scoop an impressive 4th in the last moments of the rally.
?We were missing a bit of rhythm and definitely need a better understanding of the Civic Type R,? comments Hernandez, who fought last year for the Las Palmas title in a Civic Vti. ?We also need to work on the set-up, especially suspension and tyre choice. But for our first experience with the Civic Type R, it?s a fantastic result.?
With 43 points so far, all crews in the Honda family will be looking for further success in the Ireland Rallye, the third round of the Intercontinental Rally Cup. The rally takes place at the Donnelly Group Circuit on April 6 and 7 2012.
More:
www.ircseries.com